REFLECTIONS ON THE SUNDAY SCRIPTURES
THIRTEENTH SUNDAY OF ORDINARY TIME
YOU ARE MY INHERITANCE, O LORD!
The first reading from the Book of Kings narrates how the prophet Elijah threw his cloak, the symbol of his power, over the shoulders of Elisha, chosen to follow and replace him as prophet. Elisha asks for a delay; 'Go back! Elijah tells him. Elisha returns to his flock immediately, slaughters all the oxen; boils them and serves the food for his family; then he returns to Elijah.
Second reading: St. Paul enters in the letter to his Galatians. He wastes no time beginning to preach. "We are called to act in freedom, in Christ. We live and walk by the Spirit. "If the Spirit is the source of our life, let the Spirit also direct our course. "The Messiah has come, the Old Law Law passes away. The new Covenant proclaimed by Jeremiah, the prophets and heralded by John the Baptist is ushered in at the theophany of Jesus at His Baptism.
Pause: recall to mind another occasion where Paul stood in the middle of the Acropolis and called attention 'to the unknown god.'
The people responded that they have never heard of the Holy Spirit. It was not so shocking. It was a newness and awaking of the inner life.
We are humans made in God's image. In Jesus' presence he will be teacher and witness of His Father's plan for salvation. "The Spirit searches the depths of God" and will teach us everything. St. John especially captures in his Gospel the meaning and glory of a new dimension of Life. How do we come to know the third person of the Trinity?
This 'Person,' whose Name does not reveal him; He has never uttered a spoken word? Some writers describe this as 'the humility of God'. The Spirit of God has been forever; He is both intimately close and yet hidden. He is with us always. He is the promise of the Father, the breath upon us through Christ in our baptism, nourishing us in the Gift of the Eucharist, anointing us with holiness in light and in darkness of our days. In the dailyness of life, in our struggles in pandemics, in our work or lack thereof, and comforts us with tender mercy, fortitude and peace.
The Father and the Spirit exalt and glorify the Son. In the divine communion we will take our place as children, with the saints forever. The unity of the Trinity draws us forward.
Will we ever finish hearing "Follow Me?"
-Sister Nancy Charlesworth
TWELFTH SUNDAY OF ORDINARY TIME
JUNE 19, 2022 CORPUS CHRISTI
Gen 14:18-20 1 Cor 11:23-26 Lk 9:11-17
Today is the Feast of Corpus Christi. Beyond the recognition of what this feast symbolizes and recalls about Jesus and his gift of the Eucharist to his Church, it is also the Feast of "US": the people Jesus loved and served and gave everything for – not because he pitied us in our brokenness, but because he desired to draw us into God's own divine being – to become ONE with us… Because of Jesus, each of us has become Corpus Christi…
Not only that – God intended to leave no one behind… God looks in Love upon each one, and declares each one "sacred", precious, gathered into his heart and held there. Regardless of how far each one may fall, God sees only Corpus Christi. What a mystery!! What kind of a God so unites himself to those he formed in love as to enable such a union?? What kind of a God acts with such foolish abandon to preserve it??
God desires for us to cherish each other just as he does. Even while we are still so imperfect, so unworthy and often so unaware of our great calling, God never stops seeing in us Corpus Christi. All that God loves in Jesus – he sees that in us when he gazes on us… Incredible!!
And God longs for us to learn to see each other that way, too – to recognize the Truth that God sees when he gazes at each of us. Yes, we do need to learn to see those whom the inequalities of this world have rendered "less" in our eyes, to learn to see them in this way. But we also need to learn to see in this way even those whose own choices have caused them to diminish themselves (even when they haven't come to realize their own responsibility for the state they find themselves in). We need to see each of them this way, too. God calls us to learn to see each one with his eyes, to recognize each one as Corpus Christi… Then when they finally "come to their senses" and struggle to find their way home (Luke 15:11-32), God hopes that we will not react like the elder son in Jesus' parable – that our own hearts will have been converted, too…
How hard it often is to allow God to change our hearts, and enable us to see as he sees, to love as he loves, and to raise up as he raises up. First we have to desire this, to allow God to create a People with hearts like his, with eyes that see only as God sees, and that desire for one another only what God desires.
We are, after all, each one, God's beloved "Corpus Christi". What a mystery… Happy Feast!
-Sr. Patrice Yarborough
ELEVENTH SUNDAY OF ORDINARY TIME
JUNE 12, 2022 THE MOST HOLY TRINITY
Proverbs 8: 22-31 Romans 5: 1-5 John 16: 12-15
Jessie, my mom, was a praying woman who talked to God every day. She took her joys and challenges directly to God the Father, God the Son and God the Holy Spirit. However, she didn't name the three persons Trinity. Her soul was anchored in the Lord. She taught us how to get on bended knees and pray. I would sing over and over that old hymn from Father Clarence Rivers. "God the Father hear our prayer. Hear us God the Son. Holy Spirit hear our prayer, mercy on your people Lord. The mystery of the Holy Trinity teaches us that there are three distinct Persons in one God.
The first reading and the Gospel emphasize the power, wisdom and love of God. This image of God is heard in the Responsorial Psalm. "O Lord our God how wonderful your name in all the earth". According to a writing from Rahner, the doctrine of the Trinity was a formal profession of faith." Traditionally, God was seen as a distant God. However, this is not the image of Jesus. Jesus is known as the one who goes in search of women, men, all who need healing and forgiveness. God is love and deeply moved by the sufferings and pain of His people. Jesus is the suffering servant. Today's feast presents us with a mystery. We ponder who is our God. The Trinity is a communion of Persons. We affirm our faith in the triune God. Our God is a God of peace. The God we believe in is present in us, with us and for us. This Feast is not just about God's eternal being. It is about how God relates with us and how we relate with one another.
Recently, I read that there is an area in West Texas that astronomers love. It is so dark that night is called "boca del lobo" or the wolf's mouth. Star gazers ponder the dark night. A feeling of awe and wonder flood their hearts. Some of them ask, "Is this God?" Every dark night has its "Star of Wonder." God dwells in inaccessible light and glory comes to us in the face of Jesus and the outpouring of the Holy Spirit. We are invited to follow the way of Jesus and be guided by the Holy Spirit. Everything belongs to God. God splashes God's love on all of us with such abundance and exuberance.
In a world that point out differences as a way to create disunity, this Feast of the Most Blessed Trinity points us toward the unity of our Trinitarian God. One God with three Persons is a oneness with diversity. "The Holy Spirit transform everything and brings it to fullness." We are called to participate in the Trinitarian communion of Father, Son and Holy Spirit. We are called to be witnesses of our compassionate and loving God. Let's celebrate this glorious Feast of the Most Holy Trinity. Let's shout out Holy, Holy, Holy Lord God Almighty. Let's listen and sing in jubilation to our God.
-Sister Roberta Fulton
https://search.aol.com/aol/video;_ylt=AwrEzexrF6BivFgAZA1pCWVH;_ylu=Y29sbwNiZjEEcG9zAzEEdnRpZAMEc2VjA3Nj?q=youtube+holy+holy+holy+donnie+mcclurkin&v_t=webmail-searchbox#id=5&vid=c7a36469c2b3291ab9c63eabba292506&action=view
[Reminder hold the control key down when clicking]
The celebrations of this Easter season are now drawing our attention toward Jesus' return to heaven at the Ascension and the sending of the Holy Spirit at Pentecost. In the First Reading from the Acts of the Apostles, we receive a glimpse into some early team management skills required by the Church leaders. The Second Reading from the Book of Revelation uses the image of a crystalline Jerusalem to convey the clarity and purity of God. God's fidelity to a covenant relationship with those who accept his love and peace is beautifully described as dwelling together in the Gospel passage.
The quote, "there arose no little dissension and debate" (Acts 15:2), always brings a smile to my face. What a gentle way of saying they were angry, shouting and stomping their feet in disagreement! After some investigation and reflection about the source of the problem, the Holy Spirit helps them to see God does not want to impose burdens on believers.
The glorious Jerusalem of Revelation has no need of a Temple, the sun or a moon due to the glory of God present for all eternity! This is an image of the ultimate triumph of Jesus the Christ. In establishing the Church, built upon the foundation of the Israelites and entrusted to the Apostles to secure, God blesses all of creation: north, south, east and west!
There is no grey area in John's Gospel today; his statements promise God's fidelity. Jesus invites us to dwell with God, to receive instruction from the Holy Spirit, to accept true peace, to rejoice in God's will. It is difficult to image anyone hearing this message refusing to embrace it.
As we prepare to celebrate the culmination of the Easter Season in Pentecost, may our gift of faith shine as brightly as the new and eternal Jerusalem!
Sister Lori High
sisterloriusa@gmail.com
Several years ago, an album of gospel music was produced with the title, "Love Makes All the Difference." That could be the theme for today's readings.
The first reading from the Acts of the Apostles is an account of the missionary travels of Paul and Barnabas. Filled with enthusiasm and love, they proclaimed the Word of God to the Gentiles. They were successful, and you can sense the enthusiasm of the early church welcoming them home. The responsorial psalm that follows is such a perfect response to the first reading that it could have been the very prayer of praise and thanksgiving offered to God upon their return.
The second reading is from the Book of Revelation and is St. John's image of the early church: God's dwelling is now with the human race. There is a new heaven and a new earth. The old world has passed away and all things have been made new in Christ. Love has made all the difference.
The Gospel is again St. John, and it is a piece of John's account of the last supper where Jesus leaves the apostles with the one final and all-important commandment: love one another. God so loved the world that he sent his only son. The Son, too, loved us to the end, and then left us with that one commandment which became the heart of the Christian message, and one of the reasons why Christianity was embraced by so many in the early centuries of the church. The early Christian writer, Tertullian, even commented on "how these Christians love one another." It was certainly true that in the early church love made all the difference.
Many years have passed since the days of Paul and Barnabas and John, The world has changed in so many ways, but the message has not. The gospel message remains, and God still dwells among us. Our challenge is to focus anew on the gospel message, and to allow it to transform us. Love really does make all the difference.
Perhaps a few stanzas from a poem by Brian Wren may be helpful:
When love has flowered in trust and care,
build both each day that love may dare
to reach beyond home's warmth and light,
to serve and strive for truth and right.
When love is torn and trust betrayed,
pray strength to love till torments fade,
till lovers keep no score of wrong
but hear through pain love's Easter song.
Praise God for love, praise God for life,
in age or youth, in husband, wife.
Lift up your hearts. Let love be fed
through death and life in broken bread.
-Regina Murphy, SSMN
Acts 13, 14, 43-52     Revelation 7.9, 14b-7     John 10.27-30
        Today the theme is the shepherd as it is Good Shepherd Sunday.
In the first reading Paul is preaching in Antioch and goes to the synagogue. There are many Gentiles so the Jews get jealous as we do sometimes. Paul proceeds and states that since the Jews reject the Good News, he speaks to the Gentiles. The Good Shepherd does leave anyone out, all are accepted.
In the second reading from the book of Revelation speaks of the last days. Those who have witnessed to Christ during their days on earth will enter into the kingdom. The lamb, Jesus, will be seated on the throne and the witnesses will give him honor and glory.
We come to the Gospel, where Jesus is telling the people that he is the good shepherd and He will take care of us, his sheep. He is always with us and will never leave us. 
There is a story of some missionaries who went to a mission in the mountains and they spoke about Jesus. They encountered a boy who was a shepherd guarding his sheep. He was not very learned so he didn't understand much of what the missionaries were saying. The missionaries decided to help him understand that Jesus loved him very much. They took his hand and put down two of his middle fingers and said that this gesture was saying that Jesus loves me. The following year the missionaries went back to the same place. They asked about the boy, they said that he froze to death but that it was strange because one of hands had the 2 middle fingers bent down.
Jesus loves us so much that every day we should give thanks and allow him to be with us throughout the day. Today take some time to pray Psalm 22 (23).  
Let us ask the Lord to be with the people of Ukraine and Russia.
-Sr. RoseAnn
Happy Mother's Day to all. May the Lord bless you in a special way today.
John 21: 1-19
Although I have never searched for "fish," I have gone fishing many times for "people." On one such occasion last summer I was waiting for my team members who were late. When they arrived I greeted each one in the customary Hispanic way and then quickly distributed the necessary material. Anxious to make up for lost time, I took a few steps forward to begin. "Sister!!" someone exclaimed, "we haven't prayed yet!!" Humbled, I retraced my steps and joined hands as we asked Jesus to walk with us in the neighborhood. How foolish of me to forget, even for a moment, that without Him we can do nothing. Perhaps the fishermen in today's scripture passage forgot too.
The gospel actually hints at two failures: the fishermen coming back with no fish and Peter's denial of Jesus before his death. Yet, these very failures became an occasion for Jesus' gift of abundance: a large catch of fish, and a fuller love for Peter. Jesus shows Peter that despite his limitations of fear and failure he will catch an abundant harvest for God's Kingdom.
And so it is for us. We too are rescued from our limited courage, our tenuous fidelity by the One who understands our weaknesses, forgives our failures, but also knows our hearts and hidden strengths. Discipleship cannot be measured by never failing. It's all about being attentive to Jesus' real presence, listening to his encouraging voice and accepting the gifts he offers. His on-going call to "Follow Me" sometimes means: "start over; you'll make it this time!"
-Sister Ann Marie Grasso
APRIL 24, 2022 DIVINE MERCY SUNDAY
John 20: 19 – 30
In today's Gospel it is curious to see the insert of the 'Doubting Thomas' episode. We have met this Thomas before with Jesus at the death of Lazarus (Jn 11:16) where we perceive him a forward and loyal apostle. So where was Thomas on the night of Jesus' resurrection? His absence is noted. How far away was he? How deep into despair was he -in need for mercy; how dark was his darkness?
The apparitions of the risen Jesus are multiple: to family, friends and the various apostles. He comes and comes in many places and times, always bringing peace. To the apostles he speaks of his mission, he breathes out the Holy Spirit upon them received from the Father in glory. He is preparing his apostles to accept and continue His task and, the power to choose eternal life for human kind.
How did Thomas hear and see the cost and glory of Christ's death, invited as he was to see and touch the wounds in His flesh? His heart was touched and opened to the risen Christ. Surely the Spirit had dwelt within him.
In his sacerdotal prayer (17: 1-2, 20.) Christ has prayed for Thomas and all called to faith in the Son, the enduring love of the Father by the Holy Spirit.
"You believe because you have seen
Blessed are those who have not seen
but believed."
(It is believed that St. Thomas as missionary went east to India where he is said to have brought the faith to the diocese of present-day Kerala.)
-S. Nancy
Acts 10: 34, 37-43 Col 3:1-4 Jn 20:1 -9
According to John's Easter narrative, Mary of Magdala is the first to go to the tomb. She goes alone, and she runs to tell Peter and John that the body of Jesus is missing.
When they heard the astounding news, Peter and John immediately raced off to see for themselves. With no real clarity, they took off – running towards the Truth. The death of Jesus and their own frailty in the face of it had crushed them. Before they had been so sure of everything, but on that Friday, their whole world had come crashing down… Nothing made sense to them anymore. If Jesus was who they'd thought he was – how could this have happened? They were confused and traumatized…
For them, Mary's revelation meant more than just that Jesus' body was missing. It must have sparked a hope that they hadn't been wrong… While they still had no answers, they raced to the empty tomb to see what God would reveal. They raced because they needed to know… They raced because their hearts for the first time felt hope…
As they arrived, John waited to allow Peter to enter first. Peter may not have forgiven himself yet for his shameful, cowardly behavior, but John knew that Jesus would… Both of them were then filled with wonder and awe at what they saw. The scene was just as Mary had described. Peter and John immediately returned to the others. They could not know yet where this story of Jesus was headed – but they must have known (more than ever) that they wanted to be a part of it… This was only the beginning…
Can we let our own hearts experience the wonder and hope that these 2 apostles so close to Jesus experienced? The Easter reality must never become old and familiar for us. Jesus lives! Death has not overcome him. We must let this truth sink in…
Unlike Peter and John, Mary stayed at the tomb. She searched and finally encountered her risen Lord. As time passed, each of those close to Jesus would encounter him, and each would have their heart-wounds healed by his presence. Whatever each one needed in order to believe would be given – even an opportunity to touch Jesus' wounds… Nothing would be denied. Jesus understood their heartache and confusion, and he brought healing and comfort.
Thus began the season of the Resurrection: it became a season of formation for those Jesus loved. It was a time of intimacy and healing, a time of growth and maturation. It was also an explosive time. Nothing would ever be the same again. Jesus had risen – never to die again. From this point on, there is only LIFE. Death has no more power. Sin has no more hold. God has acted definitively to draw all creation back to himself. From now on, there is only union with God. Jesus, risen from the dead, now ascends to his rightful place beside his Father, bringing each of us with him. Let our Easter song resound: Alleluia! Alleluia! Alleluia!
-Sr. Patrice Yarborough
APRIL 10, 2022 PALM SUNDAY
Today is a complicated day in the Church calendar. Formally titled as
Palm Sunday of the Passion of the Lord, Holy Week begins today. Holy Week is designed to walk us through the last days of Christ's life on earth. By next Sunday, the tomb is empty and Jesus has risen from the dead. Weekend mass goers could experience whiplash with the sudden turn of events from today's triumphal entry into Jerusalem to next Sunday's proclamation of resurrection! That is why our liturgy today presents us with two Gospel readings. One describing the crowds acclaiming Jesus as he enters Jerusalem and one detailing the events of the upcoming Thursday and Friday in his life.
The joyful cry of Hosanna, blessings on him who comes in the name of the Lord, is echoed at every mass we celebrate. The crowds described in our opening Gospel today are exuberant and Jesus is truly able to bask a bit in the good feeling of being welcomed by many. The undercurrent of conspiracy is noted but the flood of excitement overwhelms it. It is a good day for Jesus.
Our congregational reading of the Passion of Our Lord from the Gospel of St. Luke sets us firmly into the darker moments of our Holy Week. A mere four days have passed but the celebratory mood has become somber. Jesus, always seeking to fulfill his Father's plan, wants to plant a firm memory into his disciples consciousness. The ritual, which develops into our celebration of Eucharist, is instituted at their Passover meal. Events of this Thursday night then drag through a night of horror into a day of suffering, death and burial.
Only now are we faithful prepared for next Sunday. In our contemporary society few are able to attend the daily Holy Week masses and services. Thursday night, the Last Supper account from St. John's Gospel will present us with the Servant Jesus washing the feet of his disciples. Friday of Holy Week is the only day of the year when mass is not celebrated, we may receive communion but it is reserved from the night before, not newly consecrated. Then the long, quiet of Holy Saturday is shattered by the fire and light of resurrection.
Let us enter into this week as best we can to walk ever closer with Jesus.
-
Sister Lori High
sisterloriusa@gmail.com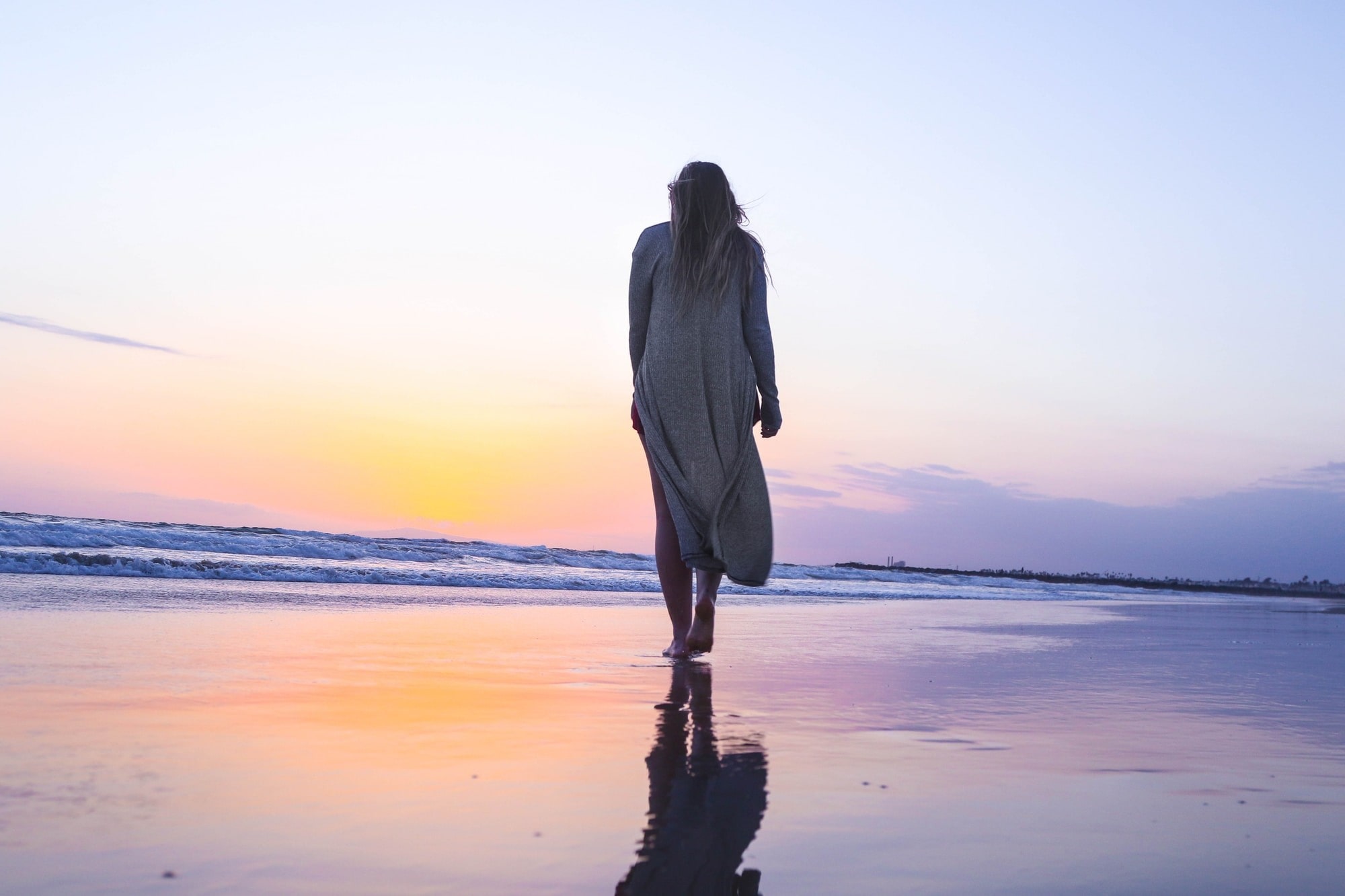 Isaiah 43:16-21 Psalm 126: 1-2, 2-3, 4-5, 6 Philippians 3: 8-14 John 8: 1-11
"Synodality" is one of the words we often hear in Catholic Church circles today. Essentially, synodality means "listening" and then, the processing of what has been heard in order to take action. The Gospel selection for today is familiar and can reflect different perspectives: that of the observers of the Law vs. the non-observers, that of masochistic men vs. a vulnerable woman, that of the establishment vs. an outcast, etc. And that of the third party, a man, who is an omniscient observer, a fringe person and yet a key player, who is not accepted by many because of his values and lifestyle. What happens if we try to "listen" to all these?
Gathered as they are in the Temple precincts, the male "accusers" set Jesus up when they address him as "Teacher". They stress that he should know what to say and do when they announce that the woman was caught in the act of adultery. The Law is clear. Given the male dominance in the culture of the time and in this scenario, could any of the men have tried to behave differently? Was each one of them afraid of being thought "less than morally upright" if he stood up for this woman? Was she to be the scapegoat for their sins?
And the woman. She, like many other women and men in our world, may have had no other alternative for her livelihood. Is she the only one at fault or are the people of her neighborhood, her village, culpable for not sharing God's blessings to them with her? Who are they to judge? What would they have done "in her shoes"? Does her way of eking out a living mean that she could not have a relationship with God, even if she does not have one with God's people?
And the Teacher, Jesus. He does not deny that the woman has done something sinful. He does not directly confront the men. His writing in the sand buys time for each and all, the woman and the men, to consider their actions and the motives for their actions. After reflection, each knows in his/her heart what must be done. The men just leave. How will their lives be changed by this experience? The Teacher, Jesus, and the woman are alone. His words to her are simple and life-changing. Her acceptance of Gods' invitation to a different way of living will require drastic change. Will she be able to find a new way of living?
In the first reading, God says through the words of the prophet Isaiah "See I am doing something new". As we listen to the Gospel, what is it that we are being invited to today? How have we/I lived in response to God's love and mercy? What stereotypes of myself and others are we/am I being asked to renounce? What is God asking us/me to heal or forgive today?
Lord, help us to listen to your Word in the Scriptures, in our lives, in our world… Convert us.
-Sr. Mary Laura Lesniak, ssmn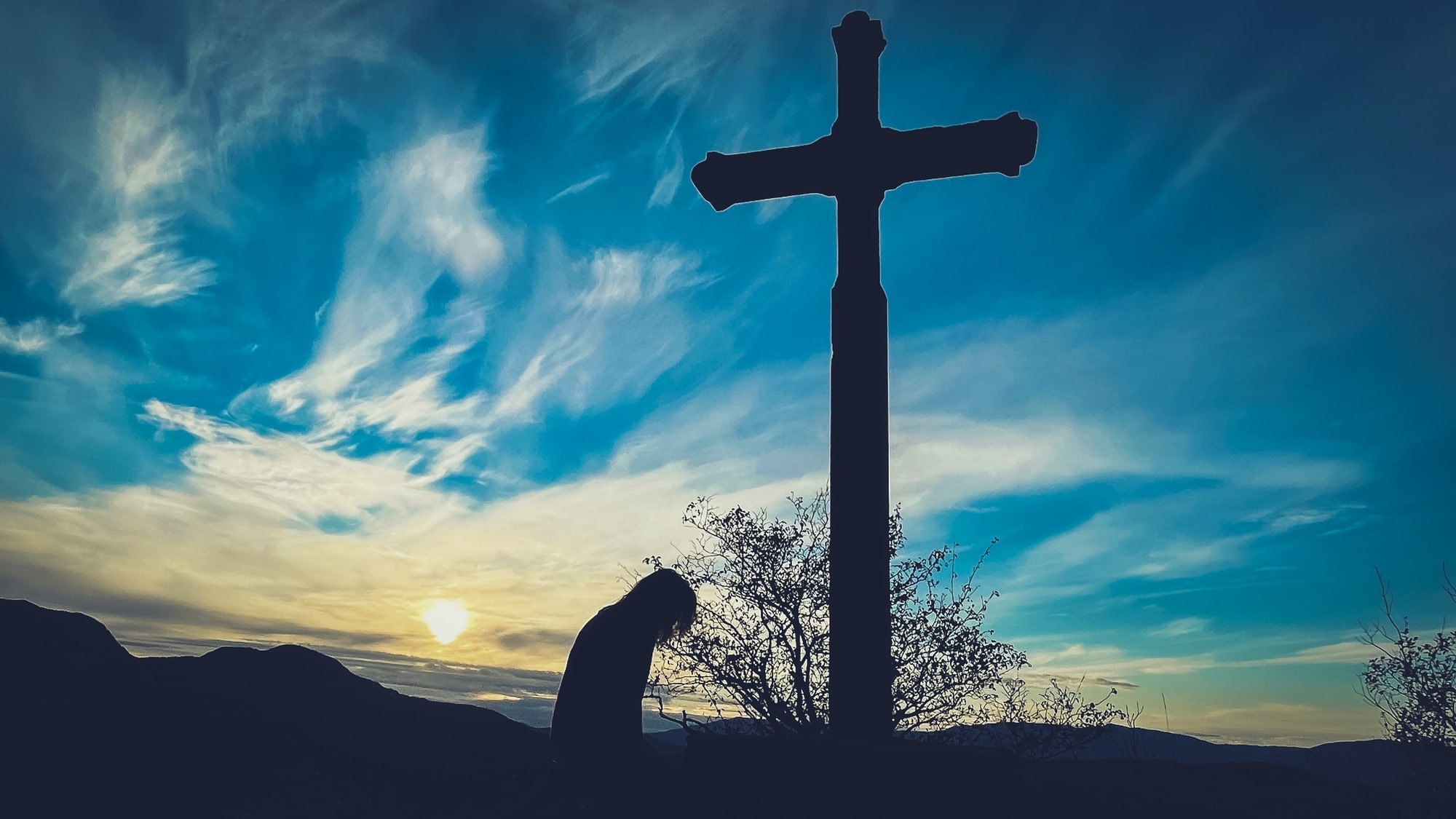 Laetare Sunday
Joshua 5:9a,10-12 2Corinthians 5:17-21 Luke 15:1-3,11-32
This Sunday is called Laetare Sunday (Joyful) because we are coming closer to the festival of Easter. 
The theme of today's readings is the love of the Father or the compassion of the Father.
In the first reading of Joshua- the Lord removes the reproach of Egypt. God forgives them. They celebrate the Passover in the promised land of Canaan.
In the second reading, Paul states whoever is in Christ is a new creation. We have been reconciled by Jesus and become ambassadors for Christ. The love of the Father is expressed fully in his Son.
We see in the gospel the familiar story of the Prodigal Son. The loving father is perpetually on the look-out. In this parable, Father and son are reconciled and we see how God extends his mercy thus is extended to all of us.
Henri Nouwen once wrote "You (us) are sent into this world to be a people of reconciliation. You are sent to heal, to break down walls between you and your neighbors, locally, nationally and globally." A Christian is a person who forgives and accepts forgiveness and picks oneself up and begins over again after the stumble.
I recall when I was a young sister and driving from Lockport to Buffalo with some sisters. I saw my father by the road. We had had a disagreement and I felt really bad and sad. I shouted out to him, I' m sorry please forgive me. He said "I love you". Everything in me changed from that moment on. I was close to my father but felt even closer and it grew more and more each year.
God is truly a loving Father.
During theses last days of lent – Let us recall the times when we knew the love of God for us through forgiving a person or being forgiven by a person.
Happy Laetare Sunday.                                 
-  Sr. Rose Ann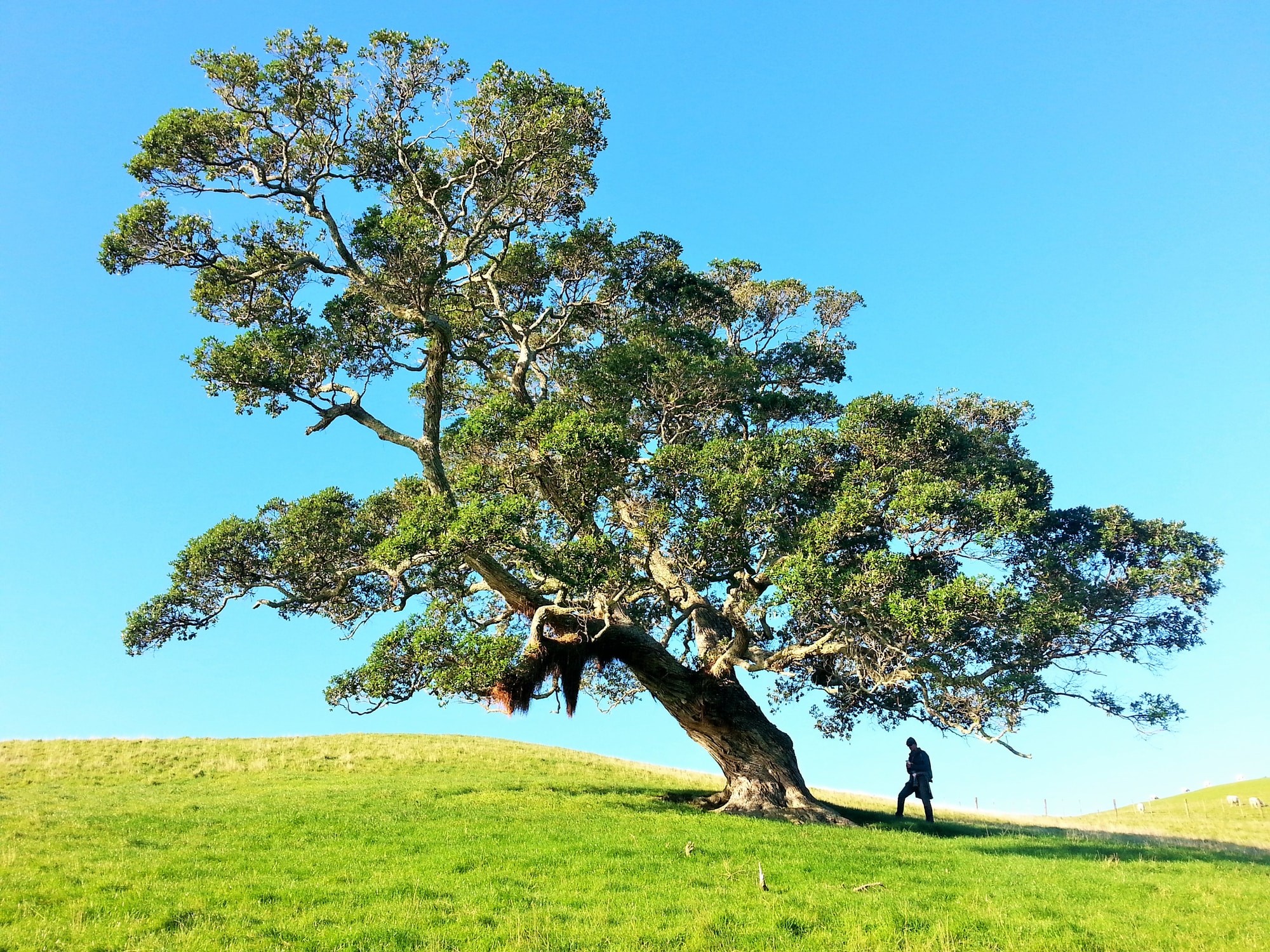 St. Luke: 13: 1-9
When I read this gospel, I immediately thought of Sr. Mary Ann and how in order to save a tree on Tacoma Ave. in Buffalo, decided to formulate a petition, and then proceeded to go door to door asking neighbors to sign it. That tree did get saved!
Yes, Mary Ann would back up the gardener in today's passage 100%! Like her, he understood that as long as there is life, there is potential to bear fruit. He refuses to give up hope.
If we think of the gardener as God then we understand that God is nurturing, caring more about giving us another chance. 'Another chance' is what we call repentance…choosing new life and bearing fruit.
The challenge of Lent is to allow Jesus to 'cultivate' and 'fertilize' us so that we know of what we are to repent and can begin bearing even more fruit. For me, the gospels are the best measure against which to examine my daily life. Another way is to pay attention to those around me. They can reflect back perhaps something I need to look at. Those who truly love us will always be honest. Christian living …and repenting…isn't something undertaken in isolation. It always involves other people. They are the 'examples' who teach us what needs to change so that we can bear fruit…even a bumper crop!
Mercy lives in Jesus. He calls us to cultivate our capacity to show mercy in turn, and to love and care for each other. Like the gardener we need to nourish and encourage one another. And listening cultivates the fruit of compassion. May this Lent provide us with numerous opportunities to grow in mercy, love, and compassion.
-Sister Ann Marie Grasso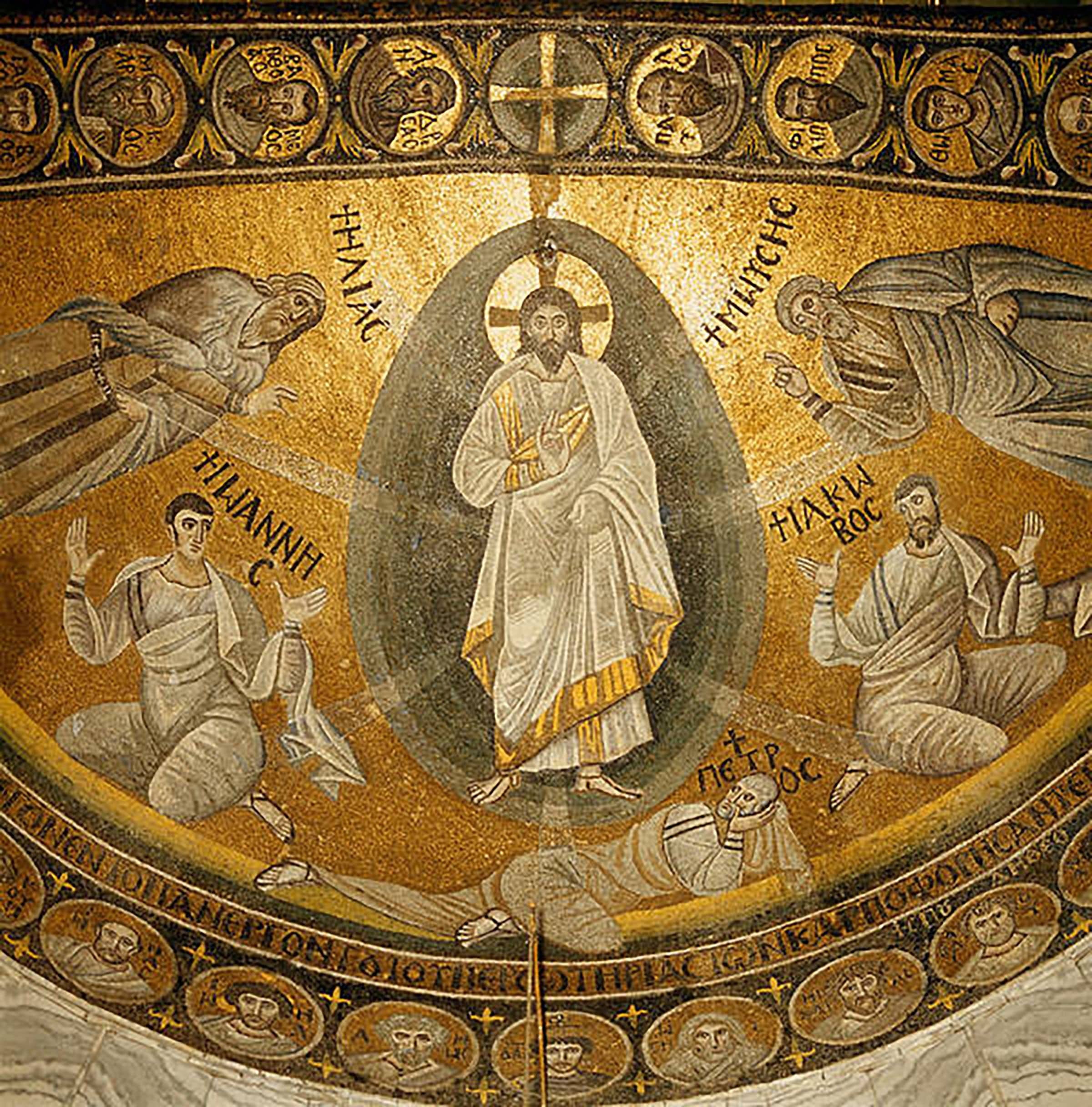 A quick Wikipedia search finds that mysticism is defined as becoming one with God or the Absolute, but may refer to any kind of ecstasy or altered state of consciousness that is given a religious or spiritual meaning. Our scripture readings today offer us examples of two incredible mystical experiences in Judeo-Christian history. The first reading describes in vivid detail the ritual of covenant engaged in between God and Abraham. In our Gospel today, Jesus is experienced in a glorified way by his chosen disciples.
These examples of the spiritual realm breaking into our human consciousness are awe-inspiring. Abraham, the father of monotheistic faith, becomes so engrossed in God's presence that he falls into a trance and sees visions. The experience seals his relationship with the one, true God and begins the story of salvation that leads us to Jesus, the Christ of God. Interestingly, the disciples in the Gospel account are said to be sleeping but suddenly awakened to view and hear the in breaking of the Divine. We are told that their experience so confuses them that they fell silent and told no one at that time what they saw and heard.
Awareness of God's presence is challenging for us. Spiritual realities are generally sensed or intuited; they are rarely seen or heard. Chosen as we enter more deeply into our Lenten season, today's scripture readings remind us that humans have tangibly experienced God. Mystical experiences are possible and have happened throughout the centuries of Christian history. Our faith invites us to dedicate time and energy into our relationship with God. Occasionally, we may be blessed with a certainty of God's presence and, even more rarely, mystically experience the joy of becoming one with God even if for only a moment.
-Sister Lori High
sisterloriusa@gmail.com
Deuteronomy 26: 4-10 Romans 10: 8-13 Luke 4: 1-13
Each day the news tells us about people, young, old, elders, women, men , children and communities whose lives have been destroyed by wars, violence, fires, hurricanes, poverty, homelessness, the COVID-19 Pandemic Virus and environmental destruction. We see people fleeing their countries. We see great ruins and deaths. The question is being asked, Where is our God?
As we begin our Lenten journey of 40 days, we are being invited to ponder anew the many ways our God is with us. Lent is a critical time to hollow out the temptations that keep us from building faith communities of justice and peace. After being baptized, Jesus was tempted by the devil after 40 days and nights of fasting and prayer in the Judean Desert. This huge desert is between the Mount of Jerusalem and the Dead Sea.
The first reading describes the Jewish ritual of presenting the first fruits and gifts to God for strengthening them during their years of trials and temptation in the desert. They too asked, where is our God. God was walking with them even when their eyes and hearts were closed. The Responsorial Psalm 91 points to Jesus' response to the third temptation. "Be with me Lord when I'm in trouble."
In the second reading Paul warns the early Christians not to give in to the temptation to return to the observance of the Mosaic Laws. They are reminded that salvation comes by acknowledging Jesus as the risen Lord. This kind of transformation for the early Christians was a process that required grace and mercy. They too had to answer that question where is our God. They had doubts and fears. However, their lived experiences with Jesus enlarged their vision to believe that God was acting in their lives.
Today's Gospel is a dramatic picture of the inner struggle of the temptations Jesus experienced in the desert as he was preparing for his Public Ministry as Son of God. Throughout his ministry, there were temptations to divert Jesus from his mission as Son of God. His mission was not be a Political Messiah. Jesus kept his eyes on the God who called Him the "Beloved Son." The Temptation story ends with the devil leaving Jesus to await another opportunity. Like Jesus, we must keep watch and not be led into temptation. As followers of Jesus, we too must come to that desert moment of accepting God's grace and mercy. We will wrestle with temptations. Hopefully, we will emerge and stand firm with our baptismal strength and faith. Our lives will proclaim that the risen Jesus is Lord. We will say no more to war, violence, racism and poverty. The love of the Holy Spirit will overflow in and throughout our ministries. We will be able to sing , "Your Grace and Mercy Brought Me Through."
-Sister Roberta Fulton
The Mississippi Mass Choir - Your Grace and Mercy (Lyric Video) - YouTube
EIGHTH SUNDAY IN ORDINARY TIME
Book of Sirach 27. 4-7 Psalm 92. 2-3,13-14,15-16 1 Cor 15. 54-58 Luke 6. 39-45
Can a blind person guide a blind person? Why notice the splinter in another person's eye when you don't notice the beam in your own eye? These words in today's Gospel, are very sobering yet very real. How quickly we judge or how quickly we are judged. These words made me think about the challenge parents have when they are forming children. When a parent judges, how does a child know that she/he is loved? Also, as educators, many of us have experienced situations when we needed to make decisions about a student. Perhaps a student has an amazing talent and needs to have it nurtured? or needs a different level of work, perhaps a student is "acting out" and a teacher must judge the source of child's behavior. In their/our judging, did we see splinters in their eyes or miss the beams in ours?
During the calendar year, our liturgies celebrate different mysteries of our faith, the mysteries of the life of Jesus. For a few weeks now, called Ordinary Time, our Sundays are named by "Ordinals" (whole numbers). This is the Eighth Sunday in Ordinary Time in what we call "Cycle "C.". That's why the Gospels we've heard for a few of these "Ordinary" Sundays came from St. Luke.
BUT that will change on Ash Wednesday as we begin the season of Lent. During this sacred time, the Church and each one of us, is invited to immerse ourselves into the person of Jesus. How? We meet him in the Sacraments, we meet him in Scripture, the Word of God, and we meet him in our reaching out to the poor whom he loves and cares for.
The daily Lenten Scripture texts invite us to know Jesus personally. Taking time to ponder those same texts Christians throughout the world are unified in their seeking.
By personally praying with and absorbing our Lenten Scriptures, we will come to know Jesus more personally and to enter fully into the holy Paschal Mysteries of his death and Resurrection.
-Sister Marian Baumler
Copyright 2022 Fr. John Foley, SJ All rights reserved.
Permission is hereby granted to reproduce for personal or parish use.
slu.edu
liturgy@slu.edu
SEVENTH SUNDAY IN ORDINARY TIME
Today's gospel might cause one to think, "Did Jesus really say that?" We are used to Jesus talking about love, but should we really love our enemies?
It might help to understand this command of Jesus if we look more closely at the words "love" and "enemy." In Greek, there are three words for love. One means a passionate, romantic love; another describes a warm affectionate love that we might have for our family and close friends; and the third word for love, the one used in today's gospel, means an active feeling of benevolence toward others, wishing them well, and even going out of our way to be good or kind to others. The word "enemy" is actually derived from a Latin word that simply means "not a friend". The type of love that Jesus asks of us is quite intentional and is based on the Old Testament teaching to "Love your neighbor as yourself."
Now, it is true that there are a lot of neighbors who could potentially be an "enemy," as we normally interpret that word, but the gospel goes on to explain the intentionality of the love we must have. Our responsibility is to be a force for good, to be generous and compassionate, kind and merciful – even if others do not reciprocate. We need to find the good in others and not be judgmental. Desmond Tutu once said: , "We may be surprised by the people we find in heaven. God has a soft spot in his heart for sinners. His standards are quite low." No wonder Pope Francis said, "Who am I to judge?" Can we say the same?
Perhaps todays readings are as much about living a truly Christian life in order to avoid having enemies as it is about "loving" our enemies. Maybe if more people in our world could be like David in today's first reading, who put honor above vengeance and mercy above violence, this world would be a more peaceful place. Intentional love means "bearing the image of the heavenly one" as Paul wrote to the Corinthians, and making a real effort to live in God's image as described in Psalm 103, by being "kind and compassionate . . . merciful and gracious . . . slow to anger . . . abounding in kindness."
To love is in this way is what is being asked of us.
-Regina Murphy, SSMN
SIXTH SUNDAY IN ORDINARY TIME
Jer 17:5-8 1 Cor 15:12, 16-20 Lk 6: 17, 20-26
Today's readings turn our focus to our search for peace in the midst of struggles in our personal lives. How do we walk in peace, even when our world seems to be falling apart – even though the world would tell us that peace is impossible? Trust is a very elusive virtue, but Jeremiah is telling us that it's the key. In fact, Jeremiah paints an idyllic picture of what life looks like when a person trusts in God, yet experience has taught us that it's not ordinarily so…
Jesus, in today's gospel, presents the opposite picture – almost sounding pessimistic. We know that no one trusted Abba as much as Jesus did – and yet his life seemed to end tragically. Only because we know, in faith, the outcome of his story, can we reconcile these two views.
The Beatitudes of Luke can lead us to the truth. The experiences of being poor, hungry, full of grief, or persecuted are indeed difficult to endure. Jesus names the problem – even as he calls the person enduring the difficulty "blessed". This is indeed a mystery, and can only be grasped by a person of faith, by someone who has entered into the mindset of God, someone whose heart has been touched by God's reality. Human thinking would call each of those circumstances tragic, and yet in faith we sense something else. From God's perspective, suffering is not evil.
Why the way of suffering? Why the cross? Because God is always to be found there… It's a mystery… Wherever there is suffering, God is there… In Jesus, God embraced all suffering. He put himself there, and will never remove himself. It's as if Jesus says: "That's where I have chosen to be – there with you…" Still, it's our choice to believe… We must reach out and take God's hand, and then walk with him through the fire… To be beside him in the fire is better than being anywhere else without him. He is our strength and our peace. Then we can experience, even in the midst of terrible darkness and suffering, the vision of Jeremiah in today's first reading. We can become "like a tree planted beside the waters which stretches out its roots to the stream… and its leaves stay green…" We shall not be destroyed. We shall not want – we shall be satisfied… The promises of Jesus will always be fulfilled – even in our lifetime. When we choose to trust in God, we will never be disappointed…
-Sr. Patrice Yarborough
FIFTH SUNDAY IN ORDINARY TIME
Luke 5: 1-11
The theme of 'call' unifies the Sunday Scriptures this week. A call is a hinge moment that swings open a new direction and purpose in life. Peter is hauling fish when Jesus calls him to 'put out into the deep'. Isaiah is doing his duty in the Temple, and Paul is actively protecting faith that he values.
As followers of Jesus our most important calling is to be in relationship with the God who loves us personally and deeply. And throughout our lifetime we experience many diverse individual callings to deepen that relationship.
Too often we may feel that the burden of discipleship rests on our shoulders. Our gospel today makes it clear that it is Jesus who initiates the call….He came to Peter on his boat. The surprise of this gospel is that we are never alone when we hear and follow God's call: Divine Presence is always with us to enable us to hear and respond.
Perhaps like me, you have felt some calls as daunting, almost impossible to carry out. You may even have tried to convince God of your inadequateness!! But, while gentle, God is persistent and says to each and every one of us: 'You're still the one I want'.
Today let us draw courage from Peter who responds to his first call: he allows Jesus to take possession of his boat, moves on to allow him to take command of his heart when he acknowledges his sinfulness and finally he hands over his whole life by leaving everything to follow. Discipleship will cost at times. We too may have to let go of something or someone, but will receive much more in turn: life to the fullest.
-Sister Ann Marie
FOURTH SUNDAY IN ORDINARY TIME
Jeremiah 1:4-5, 17- 19    1 Corinthians 13:4-13.    Luke 4:21-30
In the first reading from Jeremiah, we have his call from God to be a prophet. How beautiful to think that God called him and dedicated him before he was conceived. We, too, are called by God to do whatever work he desires for us. We read in the Gospel that Jesus says to his apostles to love God and to love one another. It is the work God desires for us.
The second reading in Corinthians we read that love is above all.
We might have all the gifts and talents and knowledge but without love, we are nothing. I believe that love is the greatest work we can do in this world.
I remember three incidents in my life that God has shown me how love is the only thing that matters.
I was sent to the Dominican Republic and had to train lay people to teach religion. I really wasn't good in languages and struggled to teach the people. I was given a tutor by the priest in the parish. After several months, I was reading my lessons ,but truly didn't enjoy it and I think the people were bored. Finally, one Saturday, the person tutoring me said, "Rose Ann, put down the papers and teach. You love us, and we love you so be yourself."
Another time, I was in the convent with one other sister only and she didn't speak English and I didn't speak French. She received a phone call to see how we were getting along. I heard her say, we speak the language of love.
The other time was in Buffalo, I was teaching 6th grade and 8th grade. A boy in 6th wasn't a very good reader but an artist. I worked with him and encouraged him to read the story, then draw the picture before answering the questions. It worked. Weeks later, we got word that he, his mother and grandmother were killed in a car accident.
The next day, as a homeroom teacher for the 6th grade, I prepared myself to talk to the class. One of the boys stood up and said, "Sr. Rose Ann, you were the only teacher who really loved Mike."
In today's gospel, Jesus says that he has come for everyone. I think that is true, no one should be excluded. Let us truly believe that love is our first work.
Love everyone in your heart. In what ways do I and the Church, need to grow in love?
 -  Sr. Rose Ann
THIRD SUNDAY IN ORDINARY TIME
Nehemiah 8: 2-4a, 5-6, 8-10 Ps.19:8,9,10,15 I Corinthians 12:12-30 Luke 1:1-4, 4:14-21
The Scripture passages for this Sunday present us with a veritable banquet of images and words worthy of a Cecil B. De Mille production!
In the excerpt from Nehemiah, we watch the drama of the Israelites, newly returned from Exile, gathering together to hear the recently discovered texts of the Torah proclaimed once again in the Promised Land. The Word they hear has new meaning because of their experience in exile. They can celebrate God's faithfulness to them again in their new found freedom given them ironically by a foreigner. So moved are they by what they hear, that they shout out acclamations of praise. They do not keep track of the time. They understand as a people how faithful God always is to them. Who keeps time when hearing the words of the Beloved?
In the opening verses of the Gospel according to St. Luke, we are reminded that the lived experience of the Word of God was set down in writing for posterity. This is the same written Word which Jesus proclaims in the synagogue. Now thanks to the faithful love of God the Word is spoken in the Word Incarnate, Jesus of Nazareth. Thanks to those who recorded this event in the life of Jesus, we, as hearers of the Word are able to receive, visualize and meditate on this experience of God's preference for the poor and the outcast incarnate in Jesus. This is more than "a day in the life of Jesus". This is his expression of his mission. And thus, it is then the expression of our mission. As Pope Francis often reminds us, we are to "smell like the sheep". We are to seek out and actively serve all who remind us that our God is the God of all creation, the God of all people.
The lengthy excerpt from St. Paul's First Letter to the Corinthians images what it means to live as the Body of Christ incarnate in the baptized. Each member of the body is significant as an important part of the whole. In these days of the synodality reflection process, we must broaden the idea of who and what is of God. We are to ask ourselves: whom do we treat as lesser members of the body, whom do we marginalize, whom do we tolerate, whom do we ignore? Are these not the very ones whom Christ came to serve? How will we choose to come to love as sisters and brothers those who are different from ourselves? It is not enough to recognize the differences or even to accept that they exist. Rather we are called by virtue of our baptism to come to know and cherish everyone, every part of God's creation, every expression of God's word of love, every expression of God. Our work is cut out for us.
May the Word of the Scriptures and the Word of each one's life inspire and challenge us daily to live as one body. May we rejoice together as sisters and brothers, daughters and sons of our God united with all creation.
-Sr. Mary Laura Lesniak
SECOND SUNDAY IN ORDINARY TIME
Parties don't always go as planned. The marriage feast of Cana didn't and the only birthday party I ever remember 70+ years ago didn't exactly unfold as planned.
The host at Cana may not have even known about the wine shortage though Mother Mary did and saved the day through Jesus. But the hostesses at my famous party absolutely knew the shortcomings as they began to happen and were helpless to solve them (at least without calling out the National Guard!).
My mother and her dear friend Marge decided that their daughters (including yours truly) should have their birthday party together since they were born on the same day. Furthermore, they had the bright idea of hiring a magician. Only they had to have 50 kids present for the clown to come! I don't know where on earth they got the 50 kids, but 50 kids did show up. Not only did they show up but they ran wild helter-skelter most of the time. Fortunately, the party was held outside in a vacant lot near Marge's house. My mother who always loved order and calm was beside herself and would have loved to be rescued by Mother Mary and Jesus as at Cana! Mom could only pray the end would come before any real disaster struck.
Parties, we know, are to have plans in place for unforeseen circumstances. Backup plans are always necessary: enough food, wine, servers, supervisors, enough of everything humanly possible. The most important party in scripture nearing disaster and embarrassment was, of course, the wedding at Cana.
In Jewish peasant life at the time of Jesus, weddings were the most festive
Celebrations. Wedding banquets lasted seven days, with dancing, wine and
lots of food. People traveled from miles around for the festivities.
Jesus turns water into wine in part to make sure the marriage feast he is attending
can be as joyous as it should be. And this marriage feast tells his disciples what it
means to be with "the bridegroom" now and in the age to come. It is about being
with the One who rejoices over us, who desires to do us all good. 1
No more shall people call you "Forsaken, "
  or your land "Desolate, "
but you shall be called "My Delight, "
  and your land "Espoused." 
For the LORD delights in you
    and makes your land his spouse. 
As a young man marries a virgin,
    your Builder shall marry you;
 and as a bridegroom rejoices in his bride
   s o shall your God rejoice in you.
The good news is about getting us to join in committing to Jesus ourselves,
sharing good news with others, and actively inviting them to join us in the
journey of discipleship to Jesus. We are invited to join in the rejoicing. 2
I will rejoice heartily in the LORD, my being exults in my God; For he has clothed me with garments of salvation, and wrapped me in a robe of justice, Like a bridegroom adorned with a diadem, as a bride adorns herself with her jewels. (Isaiah 61:10)
The second reading shows us the power behind the faith of the believer. The gifts of the Spirit empower every work that our bridegroom calls us to. The "Builder" makes everything "good" happen: healing the sick, good news being preached, the dead being raised, wisdom and knowledge coming forth and mighty deeds being done! The results may well be rejoicing in the works of the Lord!
Let us continue on the journey, rejoicing. Continue being the bride; loving and being loved by our God. -
S. Ginny Vissing, Western Region
1 Marcus Borg's Reading the Bible again for the First Time and Jesus: Uncovering the Life, Teachings and Relevance of a Religious Revolutionary)
2 Marcus Borg
Today we celebrate the Baptism of Jesus. This feast brings to a close the liturgical season of Christmas and begins the period in the liturgical calendar called Ordinary Time. In fact, this feast might be seen as the summary of the entire liturgical cycle – the one who is born among us is the servant of God who brings to all the nations a promise of justice and peace. What can be more needed in today's world!!!
One could also say that the baptism of Jesus was the first major theological event in the adult life of Jesus. This is also where the evangelists Mark and John begin their gospels, with the baptism of Jesus.
We often hear a very simplistic description of the effects of the sacrament of baptism as 'taking away original sin and making us children of God." Many, especially those baptized as infants, may tend to see it as a ceremony imposed on them by parents which binds them to a way of life in which they have no further say. But baptism is not an isolated ritual. Whether we are baptized as children or as adults, what primarily is happening is that we become incorporated into the Christian community. It is why adult baptism is now celebrated in the presence of the whole parish community and at the Easter vigil. "Original sin" is taken away not so much by some spiritual mumbling of some magic formula, but if one becomes truly incorporated into a living Christian community, the sinful influences that pervade our world become reversed by our exposure to the vision of Jesus and the lived experience of a community based on love and justice and mercy.
We are reminded, in a most profound way, that we are children of God. God's love is forever here for us, and God has embraced us and given us the mission of serving others so that they too will understand they are also children of God. Jesus' baptism reminds us that our baptism brings with it a serious obligation to share our faith with others both by word and example.
God put a stamp of approval on Jesus' baptism with the words "this is my beloved son, with whom I am well pleased." So – each time we dip our hand into the baptismal font in a church to bless ourselves, let us remember that act as a renewal of our baptism and a reminder of our mission.
Let us pray: "Lord Jesus, your coming into our world is pure gift. Make us worthy ambassadors of your name and your kingdom, providing a well of expectant hope – may this weary world rejoice."
-Sr. Sandra Makowski
Is 60:1-6 Eph 3:2-3a, 5-6 Matt 2:1-12
As we pray with the readings for the Feast of the Epiphany, we think about sight, about vision, about allowing light to enter into our places of darkness. This is a wonderful feast – a feast which should fill each of us with wonder – at the way God chooses to work in our lives. For each of us, God's ways are mysterious, and a wonder, never fully understood.
Isaiah says: "Your light has come" and "darkness covers the earth." There is a struggle present between these two forces, these two extremes, as they exert influence in each of our lives. What drives a person to action is coming from deep in each person's heart. His/her actions can flow either from a source of Light or from a deep darkness – and sometimes, the truth is, that we go back and forth between them.
A great deal is expected of us as Christians, so that "Nations may walk by our light." This means we need to pray that we be given this light, not just for ourselves, but an overabundance, which we share freely with others. Thus we pray, with humble hearts, to be open to the small gifts of Light which God gives. Each is a small Epiphany, giving new sight, insight – a new vision.
The insight we receive in each Epiphany is a gift which carries deep responsibilities. In our world today there is so much evil that many become discouraged. God asks us to be people who bring light and hope to those around us. By our actions we let others know that there is indeed good in our world.
In the story of the Magi, the 3 Wise Men, we see that they left their homes to find Jesus, but are told to return "by another route." This story is about change, allowing an experience to become a life-altering event which points us to another route, helps one to become a different person. A light has shone – and everything is changed. We can now see things in a different way. Outwardly things might be the same, but inside we are different – and hopefully we become able to respond differently. Because of this, we can choose to return "by another route." We choose to act differently, and give flesh to what our hearts have begun to understand…
The readings of Advent, in preparing us for Christmas, had been encouraging us to change. It is never easy. We have grown comfortable with things as they are, even if on many levels we are not satisfied. However, the transformation God asks of us cannot happen without our choosing to take "another route." We need to allow ourselves to be changed by what God has revealed to us.
The moment of an epiphany in a person's life is a sacred moment. May we cherish every one of them.
-Sr. Corinne Yarboro
ugh
Reflection for the Fourth Sunday of Advent – Sister Ginny Vissing
Many years ago a mother in the parish told me a delightful story about her daughter, Sherry and her son, David. David, was a few years older than Sherry, a teenager. David had a best friend who visited their home frequently. David's best friend became so interested in his sister, Sherry, that he wanted a date with her. She wasn't interested. And, as many times that he asked her, she refused. She didn't like him mainly because he was her brother's friend and, I guess, she absolutely was not interested. But he did not give up and kept asking her out. Finally, she was so irritated she agreed to go out once (just to "get him off her back!") He promised never to ask again if she would just give him a chance. You can guess what happened. It took only one time. One date and she fell for him. After dating for a time, they one day got married and today have two beautiful children. This one meeting blessed them for a life time.
We meet people all the time. Every day, in all kinds of settings, in ordinary ways. We meet them in grocery stores, doctors' offices, pharmacies, in church, in places of ministry and especially in our communities. Some meetings can be thought of as encounters. This means they can be on a deep level; involve a deeper part of ourselves, a place where the Lord dwells.
Christ's soul and our soul are like an everlasting knot.
The deeper we move in our own being, the closer we
come to Christ. And the closer we come to Christ's soul,
the nearer we move to the heart of one another.
(John Philip Newell, the teachings of Julian of Norwich)
One of the results of true encounter is joy, as we read in the gospel of the Fourth Sunday of Advent. "The infant in my womb leaped for joy!" Can we not imagine that this joy streamed all through mother Elizabeth? We have read this account of the Visitation of Mary to Elizabeth all of our lives. As we read this gospel this Advent, let us be assured that the Lord whom we carry deep within us reaches out to those we encounter to bring them joy.
Shout aloud and sing for joy, people of Zion,
 for great is the Holy One of Israel among you." Isaiah 12:6
You make known to me the path of life; you will fill me with joy in your presence, with eternal pleasures at your right hand. Psalm 16:11
Everyone made in the image of God carries God within. And God reaches out through us to bring joy. And others we meet do the same for us. It reminds me of the song, " O tidings of comfort and joy, comfort and joy; O tidings of comfort and joy.' It is reminiscent of the angels' encounter with the shepherds, "I bring you news of great joy! A Savior has been born!"
In our last week before Christmas, let us allow our loving Jesus who, even before birth, was a joy-giver, to give us joy in each encounter. God means this joy for each of us, God's beloved children. Let us enjoy every meeting with others knowing God is there, wanting to give us comfort and joy in all our struggles, weaknesses and hurts. Come, Lord Jesus. I'm waiting for you. And Jesus is waiting for me.
- Sister Ginny Vissing, Western Region
Zephaniah 3:14-18a Philippians 4:4-7 Luke 3:10-18
Today is Gaudete Sunday or Rejoice Sunday and the candle we light is pink.
We are half way to Christmas and so the excitement and joy are all around us.
Yes, we have problems, sickness, anxieties, economic, political, financial problems, however we can still be joyful because joy comes from the heart not the head.
Zephaniah tells the people to be joyful for God has turned away your enemies, (I wish He'd do that for me), removed the judgment against you. The King of Israel is in your midst-you need not fear. He will renew you in his love. Now that's exciting and reason to rejoice.
Paul's favorite community was the Philippians and that's obvious in his letter to them. Rejoice in the Lord always, again I say rejoice. Your kindness should be known to all. Paul tells us to pray, petition, with thanksgiving. All must be made in faith.
This is the second week that the gospel is about John the Baptist. I think that last week, we see the spiritual aspect of John's message, namely, to prepare the way of the Lord in repenting, getting our hearts and minds ready, clean out, get rid of anger, impatience, sinning.
This week is the practical way, give to the poor, give to Toys for Tots, Salvation Army, food pantries. When one gives, joy fills the heart. Clean out those closets, shelves etc.
Rejoice in the Lord always, again I say rejoice! Blessed and Holy Advent
- Sr. Rose Ann
Book of the Prophet Baruch 5:1-9 Psalm 126.1-6
Philippians 1.4-6, 8-11 Luke 3 1- 6
It struck me that Advent seems to begin in a somewhat different way this year. I'm definitely not familiar with the Prophet Baruch, for example. Yet, the liturgy offers readings and an Entrance Antiphon that definitely carry us into a familiar Advent spirit.
"The Lord will make the glory of his voice heard in the joy of your heart." Is 30.30
The Prophet Baruch's words, although not familiar perhaps, surely do speak to me of the joys that Baruch experienced, and that we celebrate in Advent
• Jerusalem, take off your robe of mourning and misery; put on the splendor of glory from God forever
• For God will show all the earth your splendor
• Up, Jerusalem! Stand upon the heights; look to the east and see your children gathered from the east and the west…rejoicing that they are remembered by God.
• Led away on foot by their enemies, they left you: but God will bring them back to you borne aloft in glory as on royal thrones
Baruch's words are like the familiar words of the Prophet Isaiah:
• God has commanded that every lofty mountain be made low
• that the age-old depths and gorges be filled to level ground…
• the forests and every fragrant kind of tree have overshadowed Israel at God's command
• for God is leading Israel in joy by the light of his glory…with his mercy and justice for company
May the fragrance of God's presence be with us on this Advent journey and fill us with joy
To paraphrase Paul's words to the Philippians, we are confident that the one who began a good work in us will continue to complete it until the day of Christ Jesus
With joy-filled hearts, we continue to prepare the way of the Lord and to rejoice in God's grace on our journey.
Soon, and very soon! We will meet John the Baptist
and the Gospel of Luke will thrust us
into the mystery of Incarnation
-Sr. Marian Baumler
THIRTY-FOURTH SUNDAY IN ORDINARY TIME


Solemnity of Our Lord Jesus Christ, King of the Universe
Daniel 7:13-14 Psalm 93: 1, 1-2, 5 Revelation 1:5-8 John 18:33b-37
"…no turnin' back, no turnin' back…"
Even as we turned our clocks back a few weeks ago, we knew that this adjustment would be temporary. We no sooner have adjusted ourselves to the time change when it is time to change back. Such is human life sometimes. Many of the choices and decisions we make though are not so easy to change.
The COP26 meetings were envisioned by many as an opportunity to change our relationship with creation, a change which would benefit all of our sisters and brothers and all of creation as Pope Francis reminds us. In this Monday morning's edition of the New York Times, the article on the conclusion of the COP 26 results was on page 7. Obviously, the changes advocated by many, especially the young, were difficult to negotiate among the great power-brokers. All creation will reap the consequences of this delay, this failure and the poor will suffer the most. There will be "no turnin' back" even if life may seem to go on as usual.
As followers of the Way of Jesus, we bring to mind the words of last Sunday's Gospel where Jesus tells us to look for the signs of new life, of new growth. When Pope Pius XI initiated today's feast in 1925, the hope was "that peace could not be more effectually restored nor fixed upon a firmer basis than through the restoration of the Empire of Our Lord."
So, what does this feast mean for us in 2021? In today's Gospel text, Jesus declares that "Everyone who belongs to the truth listens to my voice" (Jn. 18:37). These are the words of Jesus according to John as Jesus faces his final earthly judgment by Pilate. There will be "…no turnin' back" for Jesus, but what about us? The second reading from the book of Revelation praises "Jesus Christ (as) the faithful witness, the firstborn of the dead…who has made us into a kingdom, priests for his God." The major work of the priest is to offer a sacrifice of praise to God, the sacrifice of a humble and contrite heart.
In a sense, this Sunday's Scripture readings bring to mind the title of the Regionals' Assembly which our Sisters had in September: "Flourishing in a Time of Letting Go." We, as believers and followers of Jesus, are called to be like him, meek and humble of heart. This is belonging to the truth. This belonging, of course, means laying down our lives for the life of others. It is not a question of who is worthy of our self-sacrifice. It is a decision to respond to Jesus' invitation. Following his example, we hope that there will be "no turnin' back." Yet the mystery of this feast is the mystery of love. When we open ourselves to God and God's people, there will be "no turnin' back" on God's part, even when we fail. Just love, healing love for all…
-Sr. Mary Laura Lesniak
THIRTY-THIRD SUNDAY IN ORDINARY TIME


You know that we have come to the end of the liturgical year when the readings are about the signs that will indicate the "end times". The first reading from Daniel speaks about it as "a time unsurpassed in distress." And Jesus, in the gospel according to Mark, tells his disciples that "in those days after the tribulation the sun will be darkened, the moon will not give its light, and the stars will fall from the sky." All this is a cosmic description of what will precede the final coming of Christ who will save the elect and punish evildoer
If we watch the nightly news on TV, or simply read the newspaper, we could easily imagine that we are today on the verge of the end times: floods, fires, hurricanes, war, genocide, and brutality of every kind. Is the judgement of God imminent? Will we be among the wise and just who "shall be like the stars forever"?
The cosmic images of a the second coming of Christ, prefaced with doom and destruction, can distract us from the softer, less obvious, and more personal message of the readings. The responsorial psalm (psalm 16) is the key to this. In the midst of our own busy lives, lives filled with joys, pain, and sometimes turmoil of "end times" proportion, where do we find strength, and what is the source of our hope? Can we say with the Psalmist, "You are my inheritance, O Lord . . . my allotted portion and my cup"? Do we walk through each day with the Lord at our right hand as our strength and our comfort? If we do, we need not be disturbed by whatever troubles we may face. God will never abandon us, but will show us the path to eternal life.
The final verse of Nan Merrill's translation of psalm 16 expresses the message of hope that should underpin our lives:
I shall not be afraid,
nor fall into the pit of despair;
In Love's presence there is fullness
of joy.
You are my Beloved; in You
will I live.
-Regina Murphy, SSMN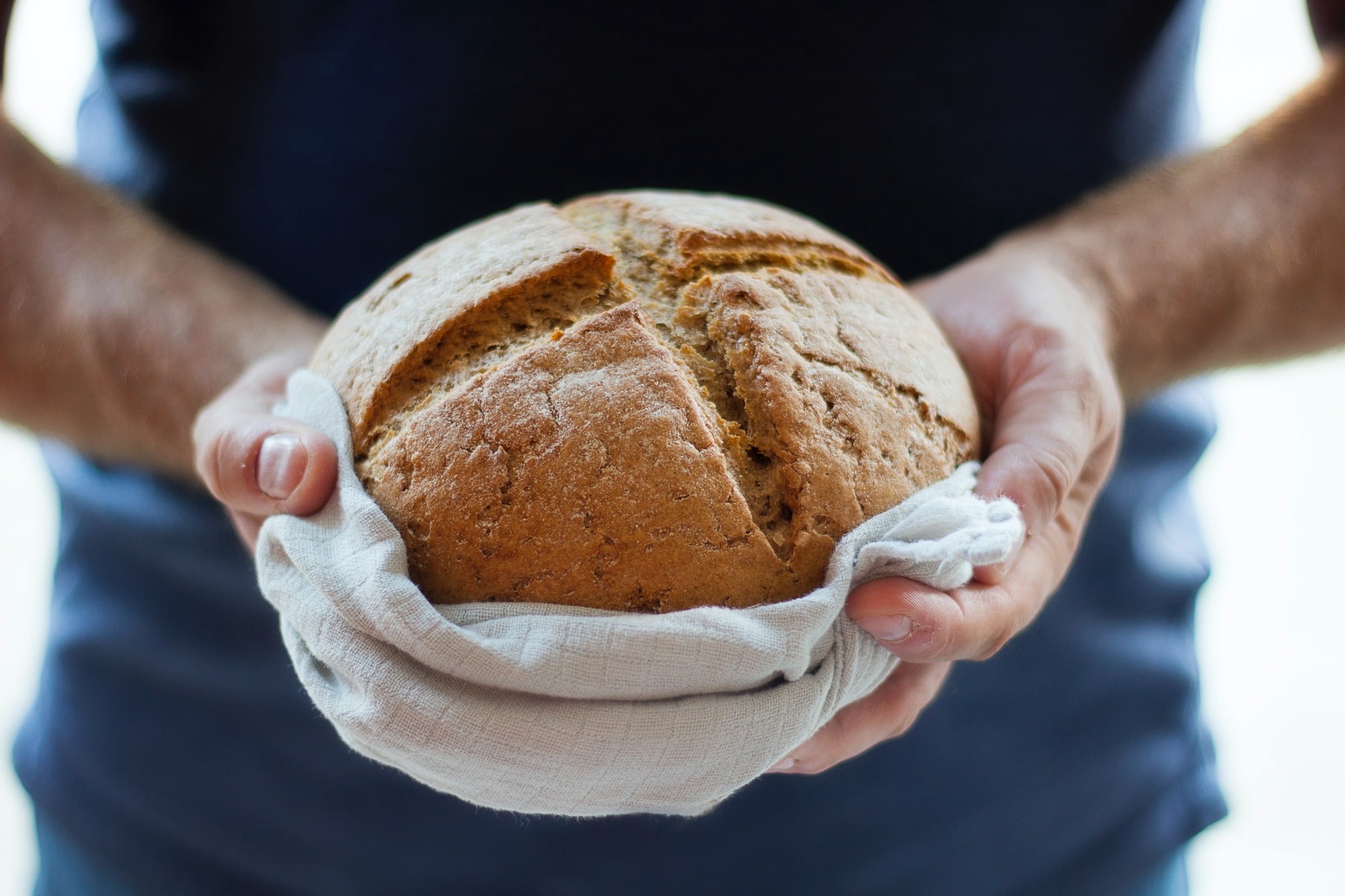 THIRTY-SECOND SUNDAY IN ORDINARY TIME


This gospel has really very little to do about money, but everything to do about generosity that comes from the heart. No matter how many coins the scribes and rich people dropped into that box, their gift paled in comparison to the widow's gift because of the depth of her self-giving. They gave out of abundance, whereas her livelihood hung in the balance when she dropped in those two coins. Would I be this generous? Would I trust completely in God's providence?
When reading this text, I remembered a 20th century example of this kind of self-giving. The kind that many of us who have ever worked with the poor within or outside of our country have seen time and time again and that has touched us to the core of our being.
I was accompanying another Sister who was distributing bags of rice to some families who were living on a hillside slum area. It's probably over twenty-five years ago but I still remember the response of a mother as with gratitude she took into her hands that precious bag and then said, 'I will share this with other mothers. Their children are hungry too.' Would I be so generous? Would I trust completely in God's providence?
Generosity is not a matter of merely giving, but of self-giving. What sparks true generosity is our recognition and openness to another's need. And when we give our all, be it time or service, we never run out of something of ourselves to give, because God is always there to provide.
Perhaps today we can reflect on these questions: Am I generous? Do I trust in God's Providence?
-Sister Ann Marie Grasso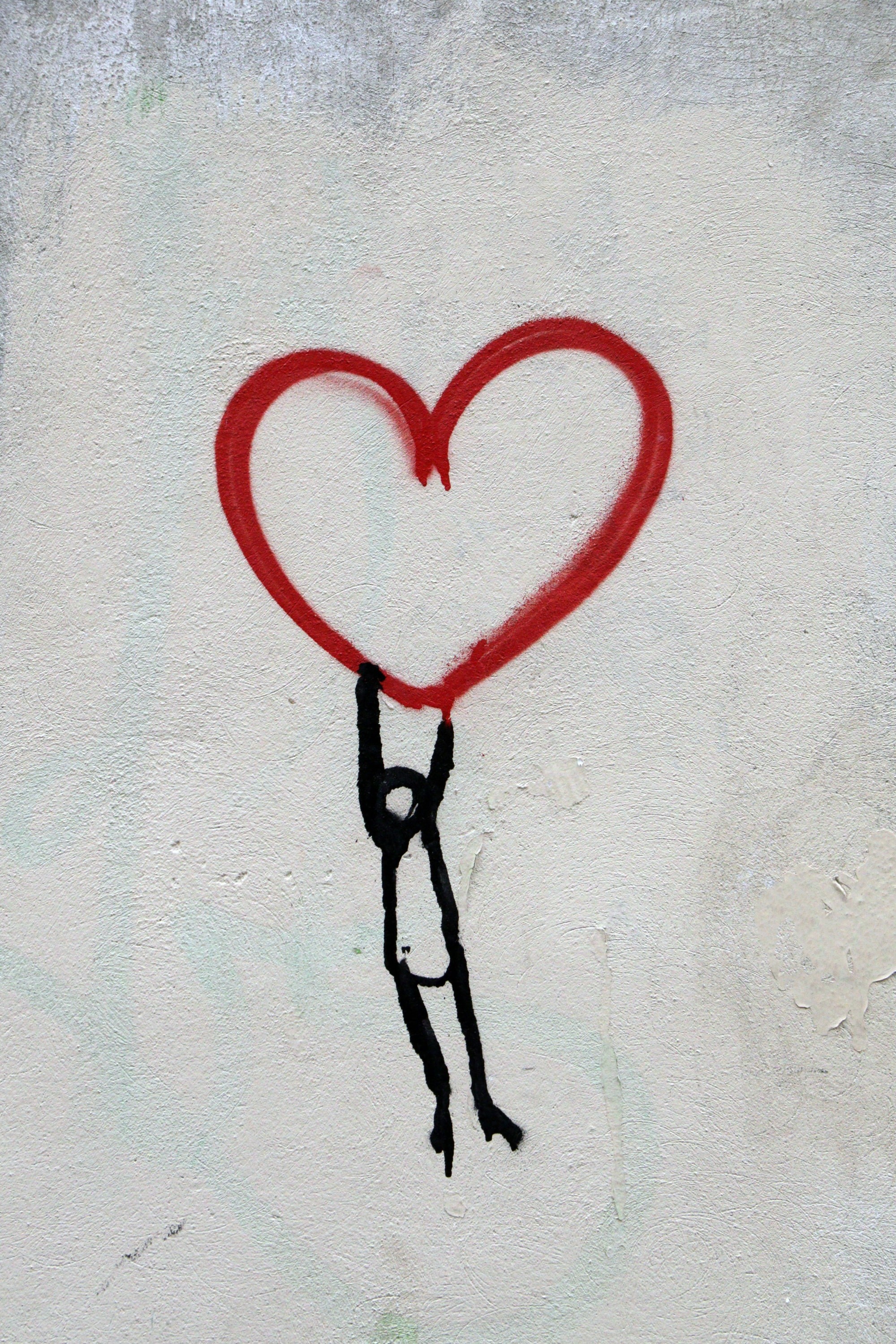 THIRTY-FIRST SUNDAY IN ORDINARY TIME


Deuteronomy 6:2-6 Hebrews 7:23-28 Mark 12:28B-34
The readings for the Thirty-First Sunday in Ordinary Time for Year B help us think of God's commandments and if we are following them just in our heads or also in our hearts. In the first reading (Deuteronomy 6:2-6) Moses tells the people to love God above all else. The psalm (Psalm 18:2-3, 3-4, 47, 51) echoes this with "I love you, Lord, my strength." The second reading (Hebrews 7:23-28) Paul tells us that the priesthood of Jesus is eternal. And in the gospel (Mark 12:28B-34), Jesus commends the man who accepted the Great Commandment.
This is a wonderful Gospel. And one of the reasons it is a wonderful Gospel is it is one of the few times where the leaders of the Jewish community and Jesus came together at a very important understanding — and that was the meaning of the Great Commandment.
The Great Commandment is at the head of today's readings. The Great Commandment, we hear it in Deuteronomy. Deuteronomy is one of the five books of the Torah. And when quoted by Jesus in Mark's Gospel … in Mark's Gospel it is there because, from the beginning of Deuteronomy, many, many centuries ago, Jew and gentile were one family.
Many people, women and men, have recommended, in the past, falling in love with God. Falling in love with God. And nothing is more practical, says Father Pedro Arrupe. Father Pedro Arrupe was one of the great Jesuit Superior Generals of the past and he has gone home to God.
Why does he say this? Why is it so practical?
And then he says, "Because when we are in love, when we are in love, we know what our priorities are, we know each day how we will devote our time and our talents. And when we are in love, we find time to nourish our relationships."
Father Pedro said this: "Fall in love, stay in love, and it will decide everything."
I had never before thought that one of the objects of being a Christian is we must learn to fall in love with God. What does this mean?
Love one another as I love you. Love me! "Peter, do you love me?"
Peter says, "You know I love you. Why are you asking three times? Why are you asking me this?"
"Peter, if you love me, feed my sheep."
Love is what drives this Church on. And love is what we have to begin to judge ourselves on. Not do we understand. Not do we read enough books, are we on top of career charts.
We have to learn how to love. And, of course, that's what Jesus does. Why?
Because love gives, love doesn't take. There's nothing in love that takes. It only gives and gives.
We worship God because He's a giver. God, have you ever noticed, God doesn't take anything from us. He gives and gives and gives. And that is what He expects of us as Christians.
Thanks to Father Hanly – Maryknoll Missionary
- Sr. Rose Ann
THIRTIETH SUNDAY IN ORDINARY TIME


Mark 10:46-52
I still remember an incident that struck me so much when I lived in Brazil. I was asked to teach a woman who worked with us to read. We would meet every week, a few days a week and I watched her struggle and struggle to make sense of the words. One day, I don't know what finally made it happen, but she began to read. It felt miraculous for both of us. She said to me: "someone who can't read is blind." There are many kinds of blindness.
In today's gospel we meet Bartimaeus who calls out to Jesus to help him to give him the gift of physical sight. "Lord that I may see!" One of the greatest gifts indeed. Yes, there are many kinds of blindness. Physical blindness is only one of them. This gospel can make us ask ourselves: "Am I blind in some way?" Is my mind blind? Is my heart blind? Is my attitude blind? Where do I need to see? What do I need to see?
When Bartimaeus heard that Jesus was calling him he immediately threw off his cloak. He threw off what might drag him down, what might weigh him down. He went toward Jesus with his blindness, with his weakness. His "blind" trust would soon give him sight. In order to see, he was willing to let go of a burden that was not worth hanging on to. Are we?
"What do you want me to do for you?" Master, I want to see.
-Patricia Brady
TWENTY-NINTH SUNDAY IN ORDINARY TIME


If you have ever wondered what it means to be a Christian in this modern world and contemporary society, look no further than the scripture readings offered in this weekend's liturgy! It is the same today as it was in the time of Jesus: to fulfill God's plan for us, we are to be servants of one another. We may need to pay a price to be other-centered. Jesus certainly did, and as his followers, we will be met with resistance and experience temptations to selfishness as we attempt to be Christ-like servants.
The difficulties encountered, however, should not cause us to falter. Rather, each time we struggle to serve others, our inner resolve is strengthened. We fail at times, certainly, but just as Jesus fell three times on the way to Calvary, we must follow his example and muster the will to get up and continue the path ahead.
James and John, in today's Gospel request self-centered positions in the Kingdom to come. Using the wisdom of God's Holy Spirit, Jesus replies with a challenge and a statement of fact. The challenge is to drink the cup of suffering Jesus is to imbibe to which the disciples respond, "We can." The statement of fact is that positions at his right and left are not his to give, thereby leaving James and John exposed as glory seekers.
This exposure of their inner motivation results in the other disciples becoming indignant. Suddenly, a teachable moment arises for Jesus. He is prompted to instruct the whole group that leadership for his followers has to do with service to others, not power over others. This instruction is for us as well.
As Christians, our willingness to put others first; to yield our priorities to those of others, should mark us in our relationships. To quote an old and oft used hymn, our hope is that they will know we are Christians by our love!
-Sister Lori High
sisterloriusa@gmail.com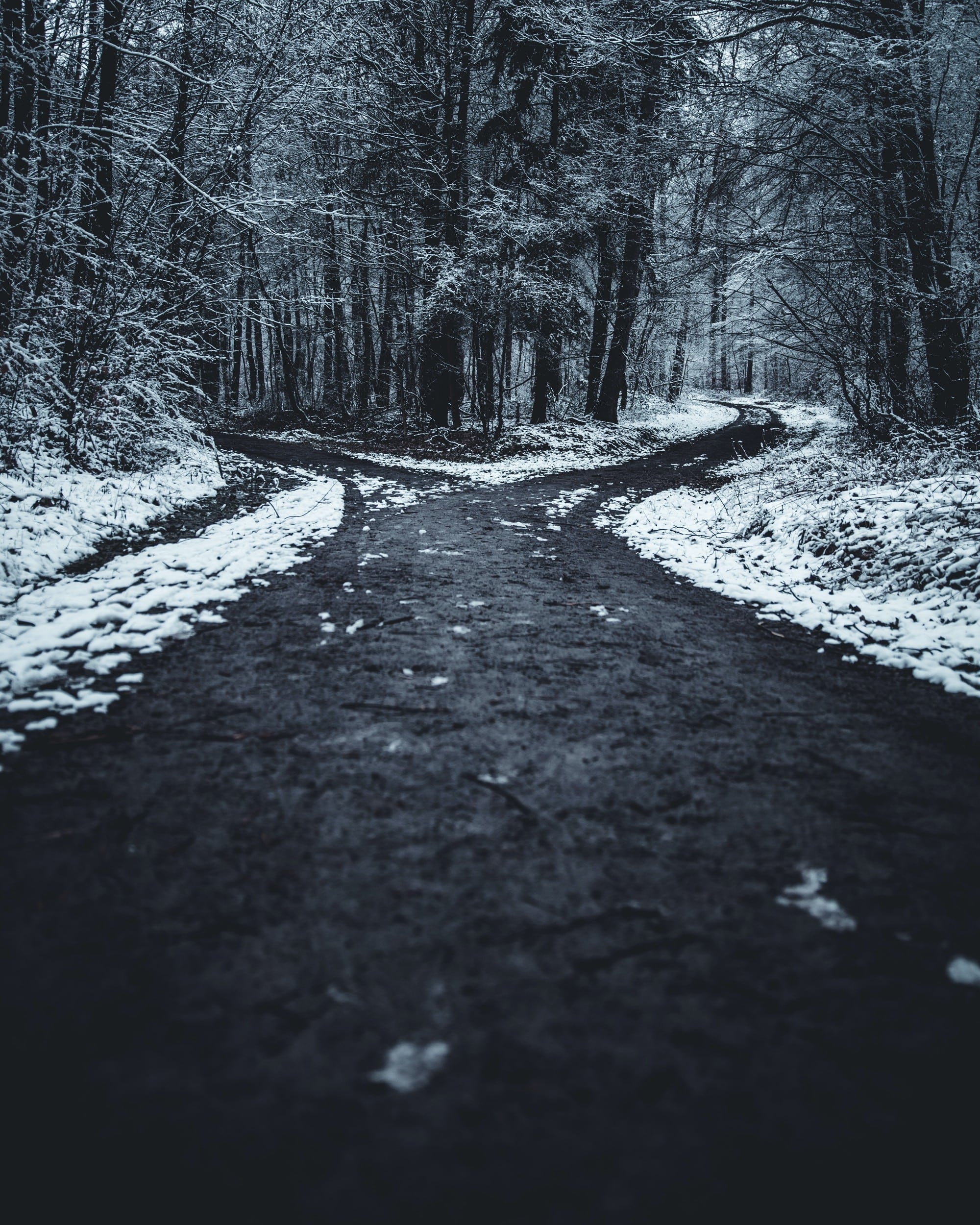 TWENTY-EIGHTH SUNDAY IN ORDINARY TIME


Wis 7:7-11 Ps 90:12-17 Heb 4:12-13 Mk 10:17-30
Today's second reading from Hebrews is a strong reminder of the power of the Word of God: it can discern the thoughts of every heart, which ultimately stands naked and exposed in its light. It is sharper than any 2-edged sword and can penetrate anywhere… The author of Ps 139 said: "Even the darkness is not dark to you. The night is as bright as the day." (v. 12) God probes us and knows us (v.1), and it is a knowing that is full of love and understanding, yet which also challenges us, as we see in our Gospel reading.
When the rich young man sought out Jesus, he was sincerely searching for Life, and had already surrendered in obedience to God's Word in the Torah. But when he approached Jesus, Jesus invited him to even more. Unfortunately, it felt like too great a sacrifice to the young man, and he turned away sadly. Jesus' own heart was probably also sad as he watched him walk away, knowing the future that this young man could have had. For many, the attachment to riches is like an addiction, and it's very difficult to break free. Jesus understood that it was "hard" to do, but he also knew that renouncing riches could bring unimaginable freedom to the young man.
The young Francis of Assisi was given the same choice, but with the opposite outcome. Not knowing where it would lead him, he took on the struggle to let go of all his riches, and to renounce even his relationship to his wealthy father, so as to be truly free. Sometimes we romanticize the struggles of the saints, but they were fully human. That decision cost Francis everything, but opened the door to a path of sanctity that changed not only his own life, but the life of the Church.
The Spirit of God penetrates and discerns the heart. God knows what could happen if we were only less timid in our responses. And God knows our struggles when we do attempt to respond. The choice is ours to make.
" For this command which I am giving you today is not too wondrous or too remote for you.  It is not up in the heavens, that you should say, 'Who will go up to the heavens to get it for us and tell us of it, that we may do it?'  Nor is it across the sea, that you should say, 'Who will cross the sea to get it for us…?' No, it is something very near to you… in your heart…  See, I have today set before you life and good, death and evil… Choose Life." (Deut 30:11-15, 19)
God always gives us everything that we would ever need to follow in the Way that he opens before us. But the choice is ours to make – and what we choose will make all the difference in how our life evolves, and in how much joy we will experience. If we choose what God offers us, we will never be disappointed. And so we pray that we can let go of everything that holds us back, and choose Life.
-Sr. Patrice Yarborough
TWENTY-SEVENTH SUNDAY IN ORDINARY TIME


Well – when I finally sat down to begin my reflection on this Sundays' readings, I didn't realize that I was going to face the gospel reading which triggered in me an emotional, spiritual and canonical response – since I spent 24 years in marriage tribunal ministry. What can possibly be said about the phrase "what God has joined together, let no man put asunder" and, "whoever divorces his wife and marries another commits adultery against her." I guess one could say that the whole annulment process raises the question for the person seeking an annulment "did God join us together" or, was there something else that drew us together – like escape from a particular home life, an unexpected pregnancy, pressure, force, fear, lack of mature judgment etc. These are all other reasons that a couple might choose to marry - maybe it wasn't God who 'joined us together', which might possibly mean that there was a wedding, but there was no marriage.
And, how does this relate to the rest of the Gospel message for today - accept the kingdom of God "like a child"?
I think Jesus is really telling his disciples what is really necessary in making decisions in our life. What kind of thought process goes into our decision-making?
Life is an endless stream of decisions, from the mundane "what to have for breakfast" to the critically important "whom to marry."  Which leads to the question; -What do we base good decision making on?
In making decisions it is certainly important to weigh the possibilities and consequences, stay true to our morals and values and ensure that fear and doubts are not impacting our decisions. And, maybe Jesus is also asking us, when making decisions in life, be like a child - be like a child in accepting the kingdom of God. Jesus may be asking us, to see, in children, what he wants to see in all his disciples.
And, what does Jesus see in a child? Walter Burghardt states, in his commentary on this gospel passage: "Children are refreshingly fresh, not faded and jaded by the years. They are open rather than cynical, delighted to be surprised. They can receive, and can respond spontaneously to love and affection. They have no claim to achievement, nothing can they claim proudly as their own."
I don't think that Jesus is asking us to lapse into a second childhood, , but to recapture in adult fashion and in the face of God – the openness and nakedness, the sheer receptivity and utter dependence - and the trust that God is always there. Maybe it's this trust that Jesus wants to see in all of his disciples, and in us. And, no matter what decisions, well-formed, or ill-formed they might be, that we never fail to trust that God's love for us will never fade – as the father/mother God will always love us and look out for us, no matter what. What better message can there be than, in child-like simplicity- knowing that we are and never will be alone without God's love!
Sr. Sandra Makowski
TWENTY-FIFTH SUNDAY IN ORDINARY TIME


Wisdom 2:12, 17-20 Psalm 54:3-4, 5, 6-8 St. James3:16-4:3 Mark 9:30-37
"IF'
One of the significant prayers in the Jewish celebration of the Seder Meal during Passover is the Dayyenu, the "
If
" prayer, which reminds the community gathered around the table of all the works of God throughout generations. "
If
God had only made the sun and the moon, and not made day and night, it would have been enough…" God is praised for the choice and the act of creating and re-creating.
In the first reading from the Book of Wisdom, we read "…
if
the just one be of God, God will defend and deliver that one from the hand of foes." God has already made the choice to create, to share life and deliverance with each creature. How I receive that life and live it will be my response to the gratuitous act of God's love or not. It is my life's choices and actions which will show
if
I see my life as a "work in progress" relying on God's mercy to create and recreate me.
The excerpt from the Letter of St. James gives clear examples of the gifts that God gives to help each person, each community to cultivate peace, to live according to what God had in mind for creation. I am reminded that I "…do not possess because (I) do not ask".
If
I am to ask for what I need to live and serve, then I am called to reflect on my life's daily choices. The fruit of that daily reflection will be expressed both in thanksgiving and in repentance.
This past Sunday in the large chapel in Jambes, I was invited to renew my vows as a 60-year Jubilarian after one of our Rwandese Sisters, Sr. Laetitia, renewed her temporary vows with joy and excitement. I was very moved by the experience of seeing this young Sister profess her faith in God's call and then of being called before the altar to profess my response to God's call and to witness to God's faithfulness through these last 60 years. Sister Jean Marie's 75th celebration this weekend is an even more compelling witness…
I can well understand why the disciples were afraid to question Jesus when he speaks about the handing over to death of the Son of Man and his resurrection in three days. I know that if I am to be Jesus' disciple, there will be daily invitations to live with childlike openness and trust, to receive the "One who sent me" in each person and event. I can believe this because I am called to journey with Jesus and with others who believe that
if
God is the one who calls, God has already provided. God will accompany me/us even as we walk through the valley of death to resurrection each day.
-Sr. Mary Laura Lesniak
Namur, Belgium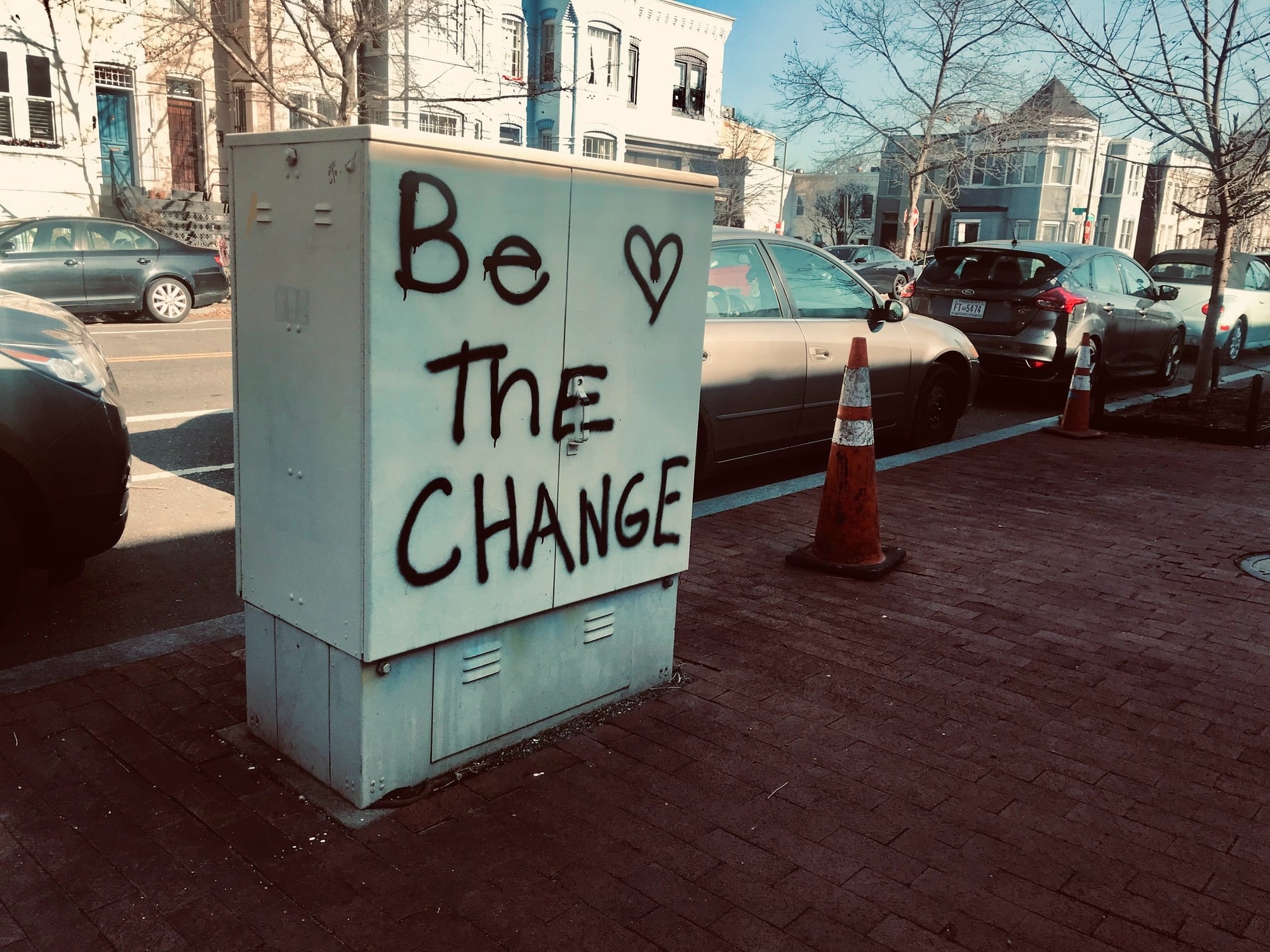 TWENTY-FOURTH SUNDAY IN ORDINARY TIME


The Letter of St. James is filled with reflective challenges. The one included
in today's second reading is, "Demonstrate your faith to me without works, and
I will demonstrate my faith to you from my works." (James 2:18) Throughout the history of Christianity, a temptation to believe that faith in Jesus is, itself, sufficient for the salvation of our soul has resulted in the debate between faith and good
works. Volumes of theological commentary have been written supporting each side of this discussion. It is clear that St. James takes the side of good works as a proof of faith.
In the Gospel today, the question of Jesus to his disciples (and to us) is:
"But who do you say that I am?" (Mark 8:29) Peter, for the disciples and for us, acknowledges faith in Jesus as "the Christ." This faith is a gift from God that draws
the twelve simple men from Galilee, and each of us, to believe in Jesus as the Christ of God, the Anointed One, the Messiah. In the interchange that follows, we see in the example of Jesus how faith is shown through good works.
Jesus' mission is to follow God's plan. This plan is foreshadowed even in Isaiah's time. "I gave my back to those who beat me, my cheeks to those who plucked my beard; my face I did not shield from buffets and spitting." (Isaiah 50:6) Jesus describes to the disciples his passion and resurrection, these are the good works Jesus is willing to undertake for our salvation. Even for us, this is a difficult plan to accept, no wonder Peter cannot and rebukes Jesus for considering such actions.
The Gospel passage concludes with the challenge offered by Jesus to all who have faith in him; we must deny self, take up our cross and follow him. These are the good works, born of faith, that lead us to salvation.
-
Sister Lori High
sisterloriusa@gmail.com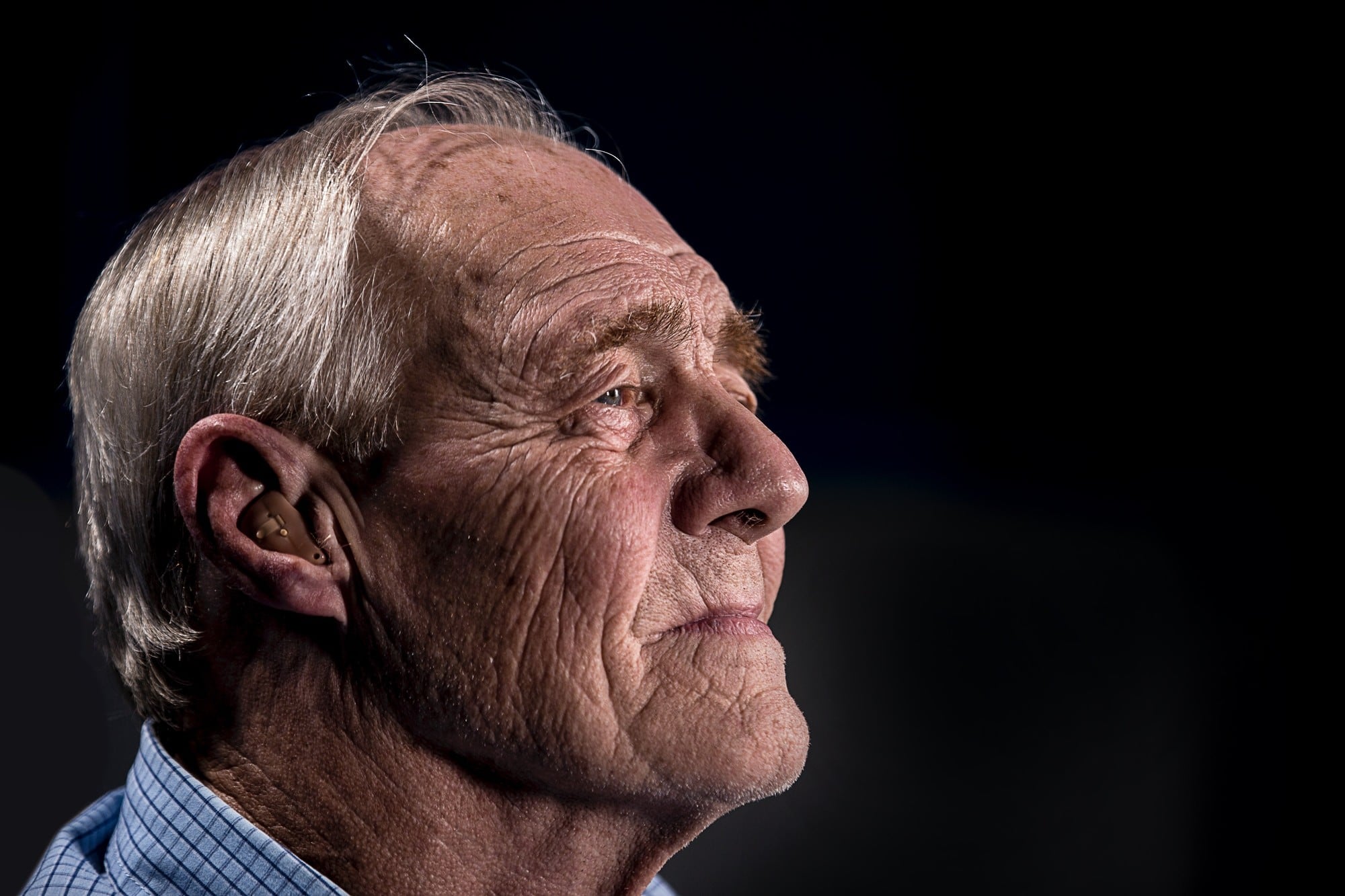 TWENTY-THIRD SUNDAY IN ORDINARY TIME


Mark 7: 31-37
In today's Gospel of the healing of the deaf mute there are two phrases that especially caught my attention: 'people brought to him a deaf man' and, 'he took him off by himself away from the crowd'.
Who are these people who performed such a loving and faith filled act? Were they family, friends, or complete strangers? Whoever they were, they were already living the vision of peace and restoration the prophet Isaiah proclaimed . They were seeing it fulfilled in Jesus: a vision of wholeness and salvation. What a wonderful reminder for me and perhaps you to keep 'bringing others to Jesus' through our intercessory prayers for wholeness and healing. And in addition to bringing others to Him, we ourselves are to be his presence as we act with generosity and kindness, openness and courage.
The second phrase puzzled me: 'he took him off by himself away from the crowd.' Was it Jesus' great sensitivity to an individual or did it imply something deeper? I think it was both. Jesus always sees us and loves us as an individual. It must have been the best for that man. But I also think there is something to reflect on about the word 'crowd'. Many times what keeps us from encountering Jesus is the 'crowd' of overly busy lives; of too much noise from TV, advertising, iPods, phones; of being too caught up in what everyone else is saying and doing.
Today we pray that we may never grow weary interceding for others and to become more aware of whatever 'crowds' keep us from encountering Jesus and hearing his command: 'be opened'!
-Sister Ann Marie Grasso
TWENTY-SECOND SUNDAY IN ORDINARY TIME


Deuteronomy 4:1-2,6-8 James 1:17-18, 21b-22,27 Mark 7:1-8,14-15,21-23
Do you remember in school, there were kids who were called goodie goodies? – those who wanted to please the teachers, Principal, or whoever. That was ok, but today's readings seem to expand the idea of putting the word into practice. We, as, Christians are to put the word in actions.
The first reading in Deuteronomy, Moses speaks to the people that soon they will be entering into the Promise Land but they must keep the Commandments. The Ten Commandments were very practical, remember them???-very practical- The first 3 are honoring God and the other 7 are about treating your family and neighbors with justice and love.
James speaks in the second reading about being doers of the word and not only hearers. So as Christians how do we live this out? There is a song called "By Our Love"
The verses have practical advice:
When we feed the hungry, welcome the stranger, lift up the lowly, shelter the homeless, comfort the broken, walk with each other hand in hand, work with each other side by side, pray for unity that one day may be restored, we'll guard each one's dignity and together spread the Good News
Refrain: By our love, by our love, they will know we are Christians by our love. Not by words, but how we live, yes, they'll know we are Christians by our love, by our love. ( #512 Breaking Bread 2021)
Jesus puts this in another way, "This people honor me with their lips, but their hearts are far from me."
Let us pray for each other that we may truly be Christians in action.
- Sr. Rose Ann
TWENTY-FIRST SUNDAY IN ORDINARY TIME


John 6:60-69
Sometimes it is really difficult to believe the truth of what someone is telling us. Maybe the facts are hard to swallow. Or maybe the content seems outlandish or simply unbelievable. So, we doubt the person telling the facts to us. Or maybe the facts of the story have been twisted by someone else and we can't bring ourselves to believe the person telling us her/his story. We see this in the news. We are face to face with an insidious virus which mutates and refuses to go away. Yet we have a vaccine at our fingertips and some people are afraid to get it. They don't believe those who tell them the truth about the vaccine's effectiveness and they don't accept the positive results shown by science. They have been influenced by falsehoods and are skeptical and doubting.
This kind of doubt happened to Jesus in today's gospel. Jesus had some hard sayings to tell his followers. Jesus tried to tell his followers that he was the Bread of Heaven, the Bread of Life for them and they could not get their heads around this truth. They found this hard to swallow and when you think about it, it WAS hard to swallow. Yet, for some time Jesus' followers had seen him do incredible things that couldn't be explained humanly. But they saw results with their own eyes. However, taking words spoken "on faith" is another matter. So, when Jesus said incredible things that couldn't be explained humanly there was a divide in the group of followers which separated those who accepted Jesus' words on faith and those who couldn't accept them. The followers were faced with a sort of Ripley's believe it or not.
Finally, Peter has the best response of all to the puzzling words of Jesus. "To whom will we go? You have the words of eternal life." We believe it! Maybe we could say that certainly they didn't understand, but so often the heart and the spirit can grasp and embrace what the brain cannot.
-Sr Patricia Brady
THE ASSUMPTION OF THE BLESSED VIRGIN MARY


Historically and scripturally, we know almost nothing about Mary. I had a professor once who said that all we really know about Mary is that she was a Jewish woman who was the wife of Joseph and mother of Jesus. From the context of Scripture – where she is mentioned very few times – we have made inferences and drawn conclusions because we seem compelled to know her more intimately. In the Forward of a book I recently read about Mary, the author wrote, "This book has nothing essentially new to say about Mary. It merely relives the Christian year with a woman loved and revered through the centuries . . . ." Even though we recognize God as Creator and sustainer of all life, we still have a religious yearning for the female mother figure, holy and human, close to us and close to God, the epitome of the virtuous woman.
Doctrines related to Mary emerged first in the early Church in the search to know more about Mary and her role in the life of Jesus and the Church. Theories about Mary's assumption appeared in apocryphal writings as early as the third century, and eventually, the Assumption became a major feast day. Western Catholics favor the theory that Mary, body and soul, was simply assumed by God into heaven. In the Eastern Church the interpretation is slightly different. They allow Mary her full humanity and imagine her in the serene sleep of death. Pope John XXIII described the Eastern concept: "Jesus stands beside her and clasps her soul to his heart, as if it were a tiny child, to indicate the miracle of her resurrection and glorification."
The Eastern interpretation is, I think, especially meaningful. It is a sign to us of our own destiny: we, too, after living a simple and faithful life, will merit glory in the presence of God. Any suffering we have had in life will be over, virtue will be rewarded, hope will be fulfilled, and God will be waiting to clasp our souls to his heart.
Past the beacon of the sun
Set to light us on our way,
Past the watch-fire of the moon
That holds the beasts of night at bay
Mary lifted from the dead. . .
Lifted our perished hearts to you.
(William Alfred)
-Regina Murphy, SSMN
NINETEENTH SUNDAY IN ORDINARY TIME
1 Kings 19:4-8 Ps 34; 2-9 Eph 4:30-5:2 Jn 6:41-51
Our first reading from 1 Kings is a powerful story that we can all relate to. Earlier, in chapter 18, we are told of Elijah's mighty victory against the prophets of Baal, and how he slaughtered all of them, then prophesied heavy rains to end the drought – and so it happened. When Ahab and Jezebel stalked Elijah in retaliation, God delivered him. In spite of such success, we see this surprising picture of Elijah, emotionally exhausted, collapsing in despair, asking to die… God's response was not exasperation with Elijah's flagging faith, but rather a miraculous feeding and strengthening for the rest of his journey – to the very mountain of God!
It often happens that just when we are at the cusp of success, we are tempted with discouragement – and like Elijah, it might not even make sense! But because we are exhausted, we succumb… Still, what we are likely to experience is the tender love of God lifting us up, giving us both badly needed rest and the sustenance to go on and on and on – all the way to the mountain of God…
It's so easy to give in to discouragement and to allow ourselves to wallow in self-pity, often losing sight of God's victories when he accompanied us throughout the difficulty. Self-pity distorts everything! We begin to focus on ourselves and what hadn't gone the way we'd wanted – instead of focusing on God and what God had been doing in the midst of the situation. The whole venture may not even have been a failure – at least not in God's eyes. But all that we are able to see is the failure of our own expectations. Tired of the struggle, we can sink deeper and deeper into depression, totally losing sight of the big picture. It is comforting to see that even someone like Elijah fell into this same trap – and to see how God released him from it. God didn't lecture him. God merely dealt with the underlying exhaustion and sense of isolation. God fed him – over and over, until both the rest and the food had transformed him back into a Prophet able to hear and follow the commands of God, able to walk for 40 more days and nights, able to enter into the comforting and challenging presence of God.
Scripture tells us nothing of Elijah's inner transformation. But if we continue reading 1 & 2 Kings, we can recognize that Elijah followed closely the promptings of God from that time onward until he was finally swept up in a whirlwind and brought to the throne of God (2 Kings 2:1-12). Our lives may not contain such mighty deeds as the great prophet Elijah's did, but the consolation that he received in his temptation is something that God usually provides to each of us, if our hearts are open. In Baptism, each of us was called to be a prophet, to speak God's Word to a dark and lost world. Sometimes when we do that, the results can be discouraging. But as he did with Elijah, God will faithfully feed us with all that we need to keep going on, until we meet him face to face. Our Gospel today is from Jn 6, the famous "Bread of Life" discourse, reminding us that Jesus feeds us with his own Body and Blood – daily if we so wish. This food is enough for the most starved heart. The Eucharist is his Gift to us, to sustain us on the way. We need never go hungry again… The choice is ours, to "take and eat…"
-Sr. Patrice Yarborough
EIGHTEENTH SUNDAY IN ORDINARY TIME
Our readings for today reveal some of the weaknesses in human nature. The Hebrews are grumbling, the crowds around Jesus are questioning and doubtful, St. Paul is admonishing his hearers to put away deceit and corruption.
These weaknesses in human nature have tempted folks throughout history to
embrace a dualism which considers our physical reality as flawed and less than
our spiritual reality.
We discover, as we read today's scriptures, that both the grumbling
Hebrews in the desert and the crowds seeking after Jesus in the Gospel are
people whose physical needs have been satisfied by the spiritual intervention of
God. Here we see the two realities (physical and spiritual) playing off each other.
Certainly, ours is predominately the physical reality and God's realm is in the
spiritual reality.
It is in Jesus that these two realities are made one and reconciled. No
longer a dualism split by lesser or greater, Divinity and humanity are joined in
Christ. Our physical reality was taken on by God's spiritual reality in the
Incarnation. It is what we celebrate at Christmas with the birth of Jesus, the Son
of God. This is, in fact, the message of salvation! Even while our physical reality is
imperfect, God redeemed it through the life, death and resurrection of Jesus
Christ.
And when asked in today's Gospel, "What can we do to accomplish the
works of God?", Jesus responds, "This is the work of God, that you believe in the
one he sent." Nurturing our faith, deepening our belief and trusting in God's
fidelity are the pathways to fulfilling our role in God's plan. May we be ever
grateful for the gift of Jesus, God made flesh, who unites all reality into praise
and worship of God.
-Sister Lori High
sisterloriusa@gmail.com
SEVENTEENTH SUNDAY IN ORDINARY TIME
2 Kings 4: 42-44 Psalm 145: 10 -11, 15 -16, 17 -18 Ephesians 4: 1-6 John 6:1-15
There is an African proverb that says "What eyes see, the heart cannot forget." In these readings for this Sunday, the challenge is to be attentive to what we're hearing and seeing. The hungry crowd following Jesus moved his heart. This is also the scene with Elisha in the first reading from Kings. They are seeing and hearing people in need of food. A man came to Elisha bringing twenty barley loaves. Andrew brought the boy to Jesus who had five barley loaves. Barley loaves was the bread of the poor. Even though the servant didn't think that the twenty barley loaves were enough to feed a hundred people, Elisha insisted that he give it to the people to eat. Phillip couldn't see how the boy who had the five barley loaves could feed the crowd gathered on the mountain around Jesus.
Like the men in today's readings, we tend to see situations as impossible. However, these miracle stories of Elisha and Jesus feeding the large crowds is perhaps an invitation for us to see with our eyes and heart. The responsorial psalm is another way to say this. "The hand of the Lord feeds us. He answers all our needs." There was enough to feed all. It was more than enough and some was left over.
Every time I hear this reading about the five thousand people being fed, I see a new light. God is able to multiply our efforts, our gifts. God will take what we give and help us make a difference no matter how small. As a follower of Jesus, I must be attentive to what I'm seeing and hearing. Every day women and men struggle to feed their children. In the media and on the news, we hear about the 821 million people who do not have enough of the food they need. One in nine people go to bed hungry each night. Twenty million people are at risk of famine. World hunger is on the rise.
What shall we do? Where can we get enough food for them to eat? We must continue to be disciples with prophetic imaginations. The hungry will be fed. The message of the readings emphasizes the importance of ministry, compassion and our responsibility to feed the poor. Let our prayer be "Spirit of the Living God Fall Afresh On Us."
-Sister Roberta Fulton SONG:
https://www.bing.com/videos/search?view=detail&mid=A5187E49B53E26C1C8ECA5187E49B53E26C1C8EC&q=gospel
SIXTEENTH SUNDAY IN ORDINARY TIME
Jeremiah 23:1-6 Psalm 23: 1-3,3-4,5-6 Ephesians 2: 13-18 Mark 6:30-34
I have heard it said that in certain cultures where sheepherding is a way of life that often the shepherds put their sheep in a common enclosure for the night. One shepherd guards the gate, the others are free to rest. In the morning, each shepherd comes and with a specific call or whistle calls his/her sheep and they follow. They follow the shepherd, as the Psalm says, to green pastures, fresh water and safety.
Today's first reading from Jeremiah and from the Gospel according to Mark are striking in their invitation to pay attention. Jeremiah's prophetic voice is not heard by the malevolent so-called shepherds of Israel who are only looking to satisfy their own self-interests. They perhaps got so used to playing the role that they did not reflect on what their real call was: to lead the people to life, the fullness of life in living God's covenant of love.
The Gospel excerpt (which does not directly follow last Sunday's section of Mark) leaves out the narrative about Herod calling for the death of John the Baptist. Instead we are called to focus on Jesus the compassionate leader teaching his disciples his way of life: attention to the wounds and sorrows of others followed by intense times of communion in prayer with his God, and then going out once again like the shepherd caring for his sheep.
Jesus' heart goes out to the people. The gospel excerpt does not identify the specific needs of the people but we can imagine what some of them are today: vast migrations of people who have to leave their homes and livelihoods because of the fires and floods caused by climate change, the unexamined fear of others because of skin color, language, religion, sexual orientation, expression and also exploitation, political paralysis, the questioning of authority without a desire for the good of all…
To follow the way of Jesus is a very dangerous and costly way to live and to die in order to live again. The excerpt from Paul's Letter to the Ephesians gives us the image that St. Cyril of Jerusalem describes: Jesus on the Cross freely and lovingly stretches out his arms to embrace all of humanity and, in that embrace, to unify all creation in love.
Will we follow his way? Can we take our turn leading others even if it means carrying the Cross? Will we let ourselves be "threatened with resurrection"?
-Sr. Mary Laura Lesniak
FIFTEENTH SUNDAY IN ORDINARY TIME
Mark 6: 7-13
In September and October of last year I had the privilege of doing a 'door to door' visitation on the West side of Buffalo on behalf of Holy Cross Parish. Most of the time, I was accompanied by a parishioner which is the way I believe Our Lord intended this particular approach to mission to take place.
This simple ministry has always filled me with great joy; a joy that's difficult to put into words. There is just something so sacred in the encounter. God is very present in all people and cultures. He is there waiting for us in the lives of those who are struggling to adapt to a new country and language, or seeking ways to adequately care for their families, or desperate for needed government services.
I believe that when Jesus sent the apostles about, he intended it to be a mutual blessing: those who opened their minds and hearts to listen received 'good news' that gave them hope and meaning for their lives; and the apostles were rewarded too: they were welcomed and received the hospitality of so many. How encouraging it must have been for the Twelve to have those days. Surely it helped them feel they were accomplishing the task Jesus handed on to them.
The mission continues today. It's not ours; it's Jesus'. The gifts we have are for the sake of the mission. By our baptism, we too have been given the authority to witness to the Good News of God's Kingdom. Success is not measured by our acceptance or rejection but by the integrity of our lives.
It's my hope to begin where I left off with those 'door to door' visits. And may you experience the blessings of sharing your faith in whatever way chosen. In one of his letters to the Corinthians, St. Paul reminds us that 'there is a variety of gifts and ways to serve, but the giftedness and abilities come from God.' How important it is for us to use them and remember: All are needed! We are needed!
-Sister Ann Marie Grasso
FOURTEENTH SUNDAY IN ORDINARY TIME
Ez 2: 2-5          Ps 123: 1-2, 2, 3-4       2 Cor 12: 7-10             Mk 6: 1-6a
In today's reading we hear the prophet say, "As the Lord spoke to me, the spirit entered into me and set me on my feet." What a wonderful thing God is doing in Ezekiel's life. Yet later the gospel tells us that Jesus "was not able to perform any mighty deed (in his native place)." The contrast is striking: that one person can allow the Spirit to enter, while another can stop Jesus from performing ANY mighty deeds. Somehow, we are able to limit the power of God to act – we can do this by our lack of faith. The question arises, what is the role of faith and of openness to God? 
At Pentecost and at our Confirmation, we were each empowered by the Spirit: we received our mission. Today's readings tell us, "Whether (the people) heed or resist they shall know that a prophet has been among them." We are asked to go forth as God's emissaries, whether they listen or not – go, and do not be afraid. "My grace is sufficient for you." Each of us has a different mission, or "piece of the puzzle" in God's plan. In our prayer we struggle at times to discern what our mission or call is. Doing so is crucial, lest we hinder the work of the Spirit and the "mighty deeds" God wishes to do through us.  
Later in Mark's gospel, we find another striking example of a struggle to believe. Now Jesus meets a man whose son has epilepsy. Mk 9: 23-25 The man asks, "if you can do anything, have pity on us and help us." "If you can?" echoed Jesus. "Everything is possible for anyone who has faith." Immediately the boy's father cried out, "I do have faith. Help the little faith I have!"… (Jesus) rebuked the unclean spirit. "You deaf and mute spirit," he said, "I command you to come out of him and never enter him again."
Jesus is saying 2 things here. " Everything is possible for anyone who has faith" – but even more, "come out and never enter him again."  He promises a permanent healing. Because we do not act as if everything is possible, we each need to keep praying, "Help the little faith I have!" 
We are given a real choice: to let the Spirit enter our lives, to allow healing, to allow ourselves to be "set on (our) feet" – or, to remain in disbelief, with all the limitations that will impose on ourselves and on God. This choice must be renewed, made again each day. We must remember that everything is possible. We must hold tightly to this faith. Today's readings are powerful in their call. 
Our faith is never really strong enough. In our weakness, we can only do our best – and know that God will make up for our shortcomings. Then, as we do the work of God, "Whether they heed or resist they shall know that a prophet has been among them" – that God has been at work among them. Their lives will have been touched by God, who never stops bestowing blessings on us. 
-Sr. Corinne Yarborough
THIRTEENTH SUNDAY IN ORDINARY TIME
Wis 1:13-15; 2:23-24 2 Cor 8:7, 9, 13-15 Mk 5:21-43
Today's gospel tells 2 stories of healings. In the first, Jesus chose to cure. In the second, he pursued the woman who had sought her cure in secret. Both healings are note-worthy. The woman with the hemorrhage differs from most stories because she sought Jesus but didn't have the courage to face him with her request. Her humiliating disease probably caused great fear in her. Often those who sought Jesus' help were bold in presenting their request – but not this woman. Perhaps she was afraid that one of his disciples would send her away before Jesus even saw her. Thus she decided to touch him herself – or rather, touch his garment, sensing that that such a gesture would be enough. And it was enough – she was cured! Yet Jesus wanted more. He wanted a face-to-face encounter. Even though she was terrified, she did come forward and acknowledge her bold move. Jesus discreetly avoided embarrassing her by publicly naming her problem. Rather, he simply encouraged her to go on believing and trusting in the concern God had for her. Jesus praised her FAITH – he asked nothing more of her.
When Jairus first approached Jesus, his daughter was already "at the point of death". Yet this synagogue leader had the faith to seek Jesus. Aware of the seriousness of the situation, Jesus immediately accompanied him. Later people brought word that his daughter had already died. Jesus ignored the despair they voiced and encouraged Jairus: "Do not be afraid. Just have FAITH." And they continued on their journey. When they arrived, Jesus immediately went to her and raised her – yet he warned them to tell no one! (How could such a happening be kept secret?? Everyone knew that she had died.) God had acted with great mercy toward the girl and her family. No one could doubt that a divine intervention had happened – and thus faith in Jesus now grew exponentially.
In both of these stories, we see that God asks us to have faith even when circumstances are bleak or even hopeless. But what exactly is faith? Hebrews 11:1 tells us: "Faith is confidence in what we hope for, and assurance about what we do not see." This confidence and assurance is NOT the fruit of human efforts, but is a gift from God. God constantly draws us to himself, and helps us to believe, to trust that he will fulfill the promises which our broken hearts sense. Every time we trust and then witness how God acts, our confidence increases. God desires that each of us have faith during our own struggles – faith that God lovingly cares for us – an "expectant" faith that cannot be squelched by fear of disappointment.
Today's gospel reminds us that Jesus frequently reached out to those on the fringes, and to those afraid to reach out to him. No matter the strength of our faith, God will still come to us, always offering Life, Truth, Healing, and Peace. We know that even those on the fringes can experience God's loving action to the same degree that Jesus' closest disciples did! Because of God's goodness, each one is invited into intimacy with our God – everyone! And that is the heart of our FAITH: this invitation from God into intimacy. Faith is a Choice. Each of us must choose to believe in such a God – a God who promises to always answer (giving us only what's best for us), and who helps us in our confusion and unbelief… Moses said in Deut 4:7: "What nation is there which has gods so close to it as the Lord our God is to us whenever we call upon him?" We only need to believe…
S Patrice Yarborough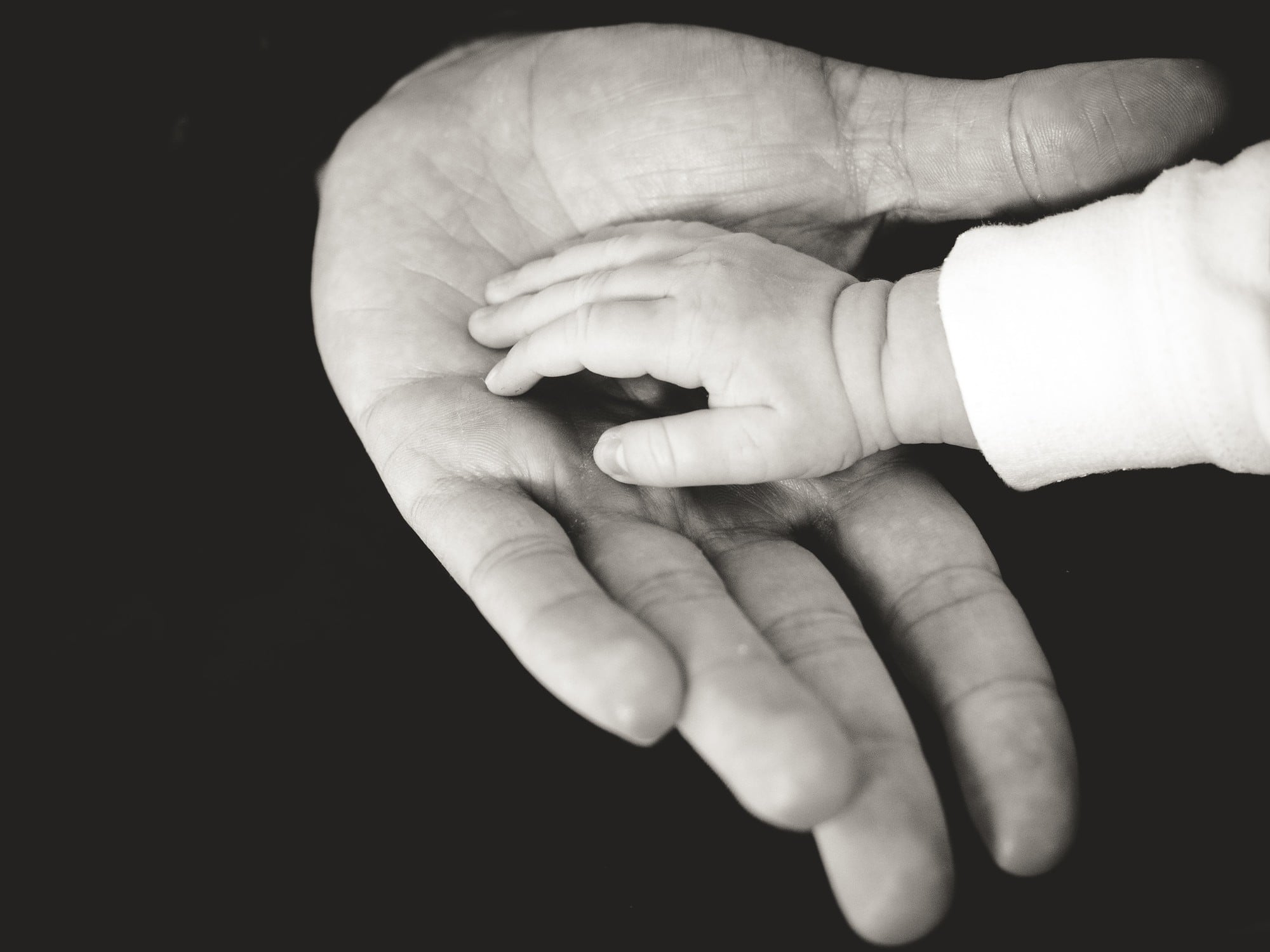 TWELFTH SUNDAY IN ORDINARY TIME

Job 38:1, 8-11.  2Corinthians 5:14-17.  Mark 4:35-4 

I think that Job wanted God to explain to him how He made the clouds and the seas and the darkness and the light. Poor Job, he's caught without words and so can only marvel and stand in awe and give in to God. He accepts God's response and his life is renewed in all aspects.
 
The second reading from Corinthians states that we are made new in Christ because of his great love for us. It is through our faith in Him that we are renewed and become a new creation.
 
The Gospel shows us that sometimes our faith is like a yo-yo- up and down. The apostles want to believe but they are so scared because they thought they were going to drown. However, Jesus comes to their rescue as he so often comes to our rescue.
 
Let us allow Jesus to say to us, "Quiet! Be still! "when we are in the darkness. Let go and allow Jesus to take over because He truly cares and loves us.
 
Today is Father's Day - a day to thank God for being our Father and our own father who cares or cared for us. Maybe some fathers weren't and aren't truly a "father" so we pray for them and our fathers who are in Heaven.
 
                              
-Sister RoseAnn

ELEVENTH SUNDAY IN ORDINARY TIME
Mark 4 :26-34 Occasionally, we may find ourselves reluctant to yield our perception of reality in the face of a contradicting truth or fact. We, humans, tend to believe and act as though we are in control of our lives and the events that fill them. While we are, indeed, blessed with an intellect that bestows great talents upon us, we are, at the same time, subject to countless external forces.
The writers of today's Scripture readings express this in a number of ways. Their inspiration is from God and their goal is to share with us about powers that belong to God alone. The most fundamental of these is the power to give life and to conquer death.
For people living in an arid climate, the value of a tree was well understood. We may not fathom the import of this image since we are surrounded by forests of trees. To give shade, to have access to fruit, to supply wood are gifts provided by trees. Upon the well-being of trees our human well-being depends.
Some in our modern society might take offense when we, people of faith, acknowledge God as source of all things. The wonders of science and technology have tempted many to consider God as an insignificant fairytale. One of our missions as followers of Christ is to serve as "salt for the world" (Mt 5:13). We are to add the zest of awe, the spice of mystery when contemporary society acts as though it has all the answers.
There are wonderful discoveries that answer many of the why and how questions in life. Yet each of the discoveries brings about a new set of why and how questions. Our belief in God as the source of life and the conqueror of death is the ultimate answer.
-Sister Lori High
sisterloriusa@gmail.com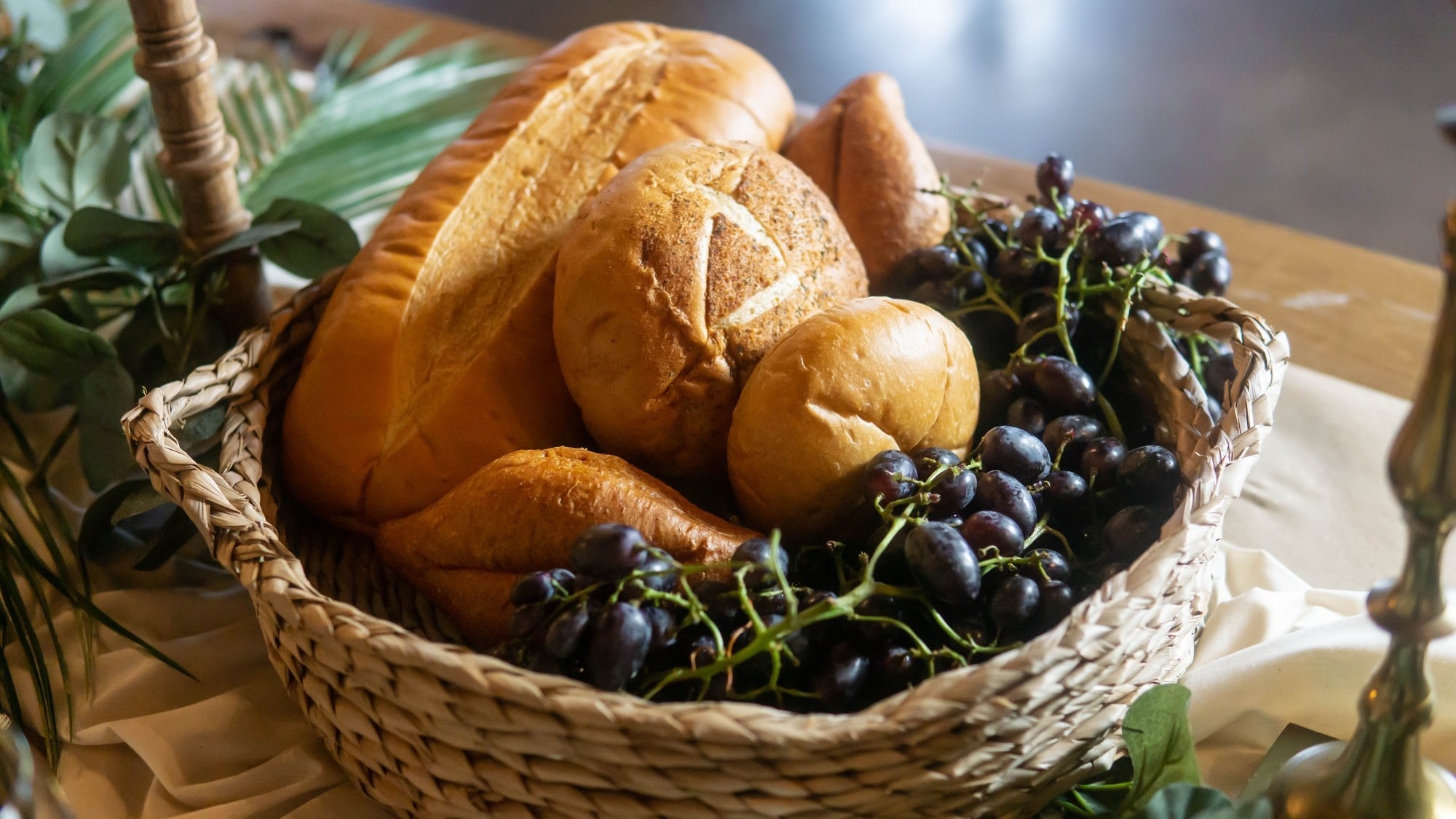 FEAST OF THE MOST HOLY BODY AND BLOOD OF CHRIST
Gospel of Mark 14:12-16, 22-26
If you really think about it, the Gospel for today contains a very shocking invitation. All throughout their time with Jesus, the disciples had witnessed many moments that could have caused a reaction or two of astonishment. Jesus was breaking them open, little by little, to receive the shocking reality that he was offering to them the evening of the last meal he would take with them. You see this bread I bless before you? Take it. Eat it. This is my BODY. This wine I bless has become my BLOOD. How can something so incredible be understood? It could take a lifetime to absorb these statements and try to realize their meaning within oneself. Yet, it wasn't, and isn't, really a question of understanding. It's so much more than that. You don't try to understand a mystery. You embrace it. You trust the one presenting it to you and you let it take hold of you because you know it will somehow change you.
Jesus took the elements of daily existence: bread and wine. Ordinary food. Jesus took the ordinary and made it extra-ordinary. I think he shows us how our ordinary, daily lives can become more than that when we let ourselves live them to the full. Life itself is a mystery that's difficult to define. So, we live it day by day, moment by moment, accepting each mysterious element of it.
Jesus also invites us to become bread and wine for one another. We, too, are to become nourishment for others. Bread for the journey. Jesus is on the verge of dying and giving his life for all who were, all who are and all who will be. We embrace this Passover with Jesus and every Passover to come as we say: "Jesus, remember me, when you come into your kingdom."
The greatest gift to be shared is given to us in the Eucharist. Jesus holds nothing back and offers to become our food each time we receive the Eucharist. On this special feast we celebrate this incomparable gift
"Precious Body, precious Blood.."
"Bread for the world, a world of hunger…"
"Pan de vida, cuerpo del Senor…"
-Sr. Patricia Brady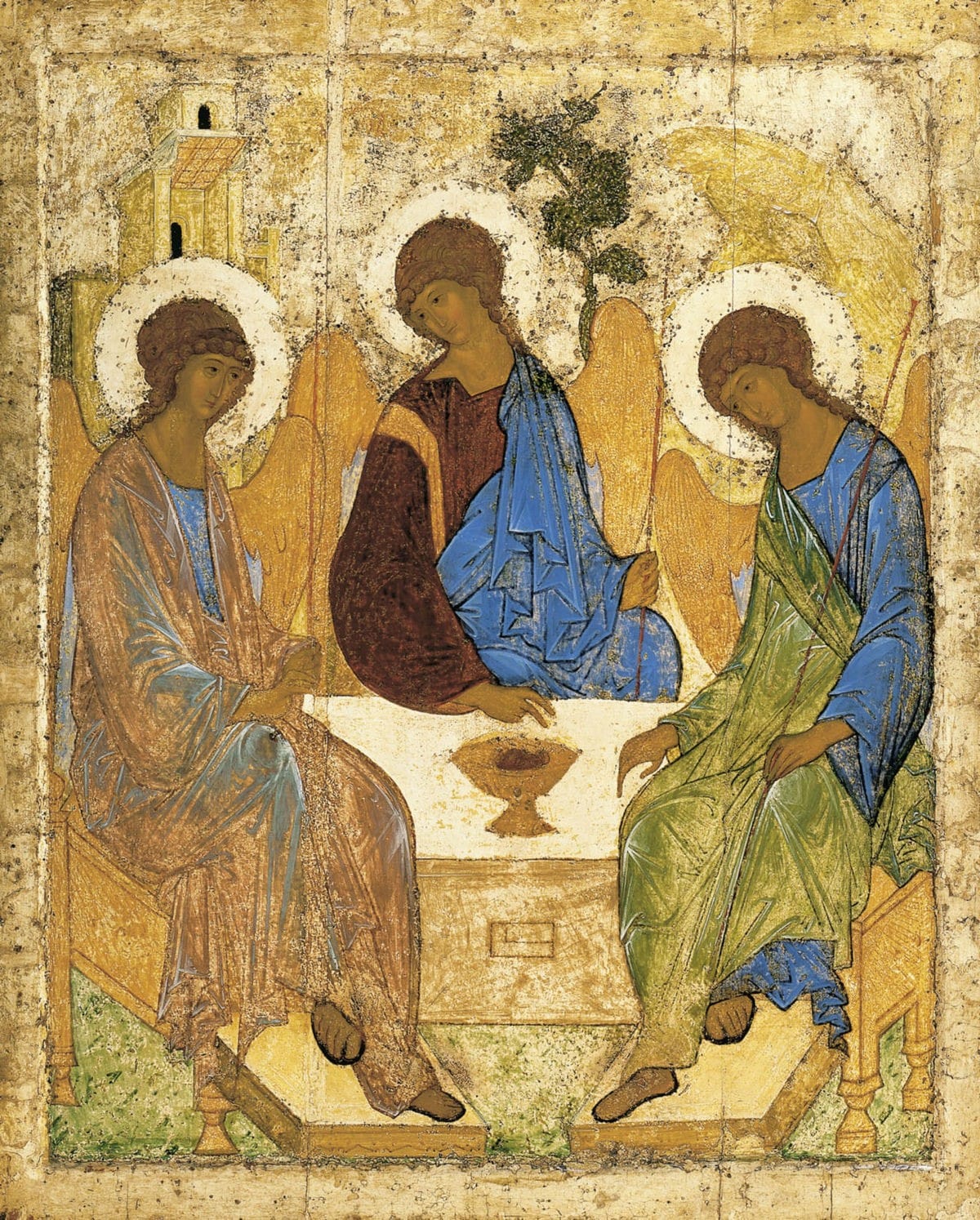 Deut 4:32-34, 39-40 Rom 8:14-17 Matt 28:16-20
The Solemnity of the Most Holy Trinity is a day to contemplate the mystery of God. In his Angelus of 5/22/2016, Pope Francis spoke about the Trinity: "God is a 'family' of three Persons who love each other so much as to form into one." This Love between Father, Son and Spirit bonds them together. As we pray to our God who is love, we are asked to become people who spread that love to others. The world needs this so desperately.
In Deuteronomy we are asked, "Did anything so great ever happen before? Did a people ever hear the voice of God speaking from the midst of fire, as you did, and live? …" In the face of such a God, we feel awe, but also a call to become the persons God wishes us to be. This "becoming" will require change, and change does not happen easily or quickly. God is very patient with us on our journey toward wholeness and new life. Still, God's patience is no excuse for inaction. Time is of the essence. We never know "the day or the hour" – how much time we have. Each day is a gift, each moment is sacred and not to be wasted. God is calling.
In his "The Galilee Song" Frank Andersen, M.S.C. uses this refrain:
So I leave my boats behind!
 Leave them on familiar shores!
Set my heart upon the deep!
 Follow you again, my Lord!
We hear this call to follow, to become someone new. So what must we leave behind? What do we no longer "need?" What has become a hindrance? [I'm reminded of my mother, when we helped her prepare to move to a smaller place. We would put things into a "give away" pile, and she would sneak them back. She wasn't ready to let them go yet.] Do we do the same thing? Are we ready to let go and move on?
"Did a people ever hear the voice of God speaking… as you did…?" Our awesome God calls us into the unknown and we proceed one day at a time, one step at a time. Jesus promised: "Behold, I am with you always, until the end of the age." The Spirit was sent in abundance and is always guiding us. The Father's love always holds us, wrapping us in arms of love. We ask our faithful God Who is Father, Son and Spirit, to help us not to lose hope or courage. It takes tremendous courage to answer this call of God, to step into the unknown in total trust. But we are never alone…
On this Feast let us ponder: "Who is God calling me to be?" What must I leave behind? How can I become the Presence of God in our broken world, a person touching hearts, spreading love and kindness? Let us pray with these questions so that our hearts may be changed. What a wonderful God we have Who comes so close to us, never leaving us alone! What a Feast we celebrate today!
-Sr. Corinne Yarborough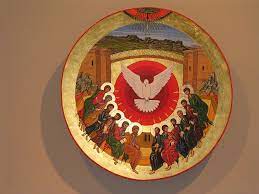 Acts of the Apostles 2:1-11
I Corinthians 12:3b-7 12-13
John 20:19-23
The feast of Pentecost Is a feast of encouragement and new beginnings. It celebrates the outpouring of God's life into the apostles and humankind, thrusting feeble humans into the world to proclaim a new order of faith and right living. Empowerment, healing, love and mission are the trademarks of this God life. The proclamation of the Easter victory of Jesus was and remains the core mystery of our faith proclaimed. How wonderful those early beginnings must have been for the apostles and their converts. Yet, we know all too well, the price of this call and grace was death, the total gift of self to their creator.
So where are we today? The Spirit has been offered to all yet we remain mired in the many evils of our age: racism, violence, wars, numerous social and political divides, disease. Where did our redemption go? Where is the renewing life of the Spirit? Surely God will raise up new women and men to guide us into the way of peace, love and non-violence. Or will God do so? Perhaps we are those very individuals called to help renew the face of the earth. But how can we do this? Our outreach is limited, we are small in comparison and rather powerless.
The words of Saint Peter in his first Epistle offer guidance and strength:
"The end of all things is at hand. Therefore, keep your minds calm and
sober for prayer. Above all, let your love for one another be intense,
because love covers a multitude of sins. Be hospitable to one another
without complaining. As each one has received a gift, use it to serve
one another as good stewards of God's varied grace. Whoever preaches,
let it be with the words of God; whoever serves, let it be with the strength
that God supplies, so that in all things God may be glorified through Jesus
Christ, to whom belong glory and dominion forever and ever. Amen"
1 Peter 4:7-11
May God keep us all in the power of His/Her love and the strength of the Holy Spirit.
Joyous Pentecost!
- Catherine Taberski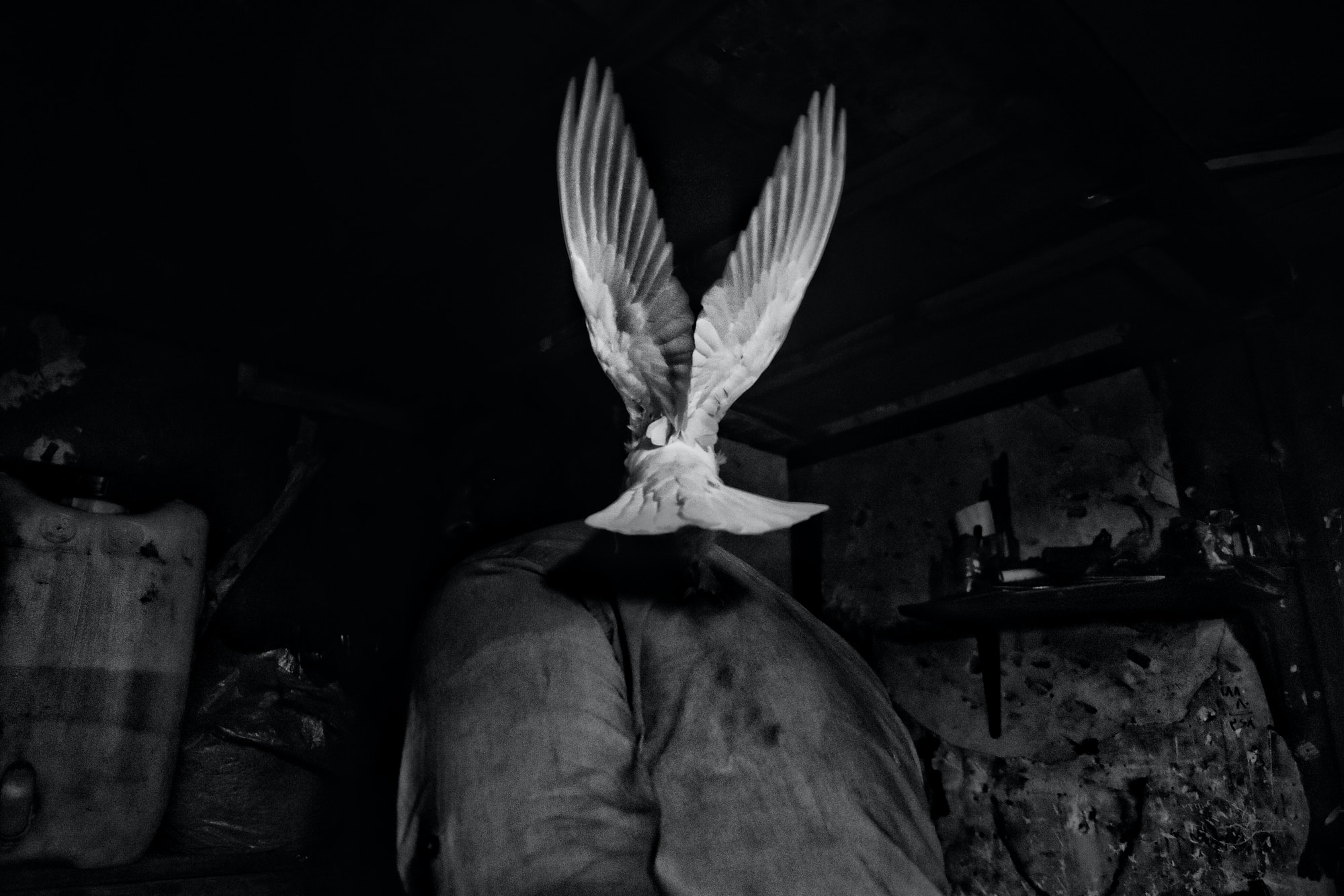 Acts of the Apostles 1. 15-17, 20-26 Psalm 103 1 John 4. 11-16 John 17. 11b-19
This is the last Sunday of the Easter Season. Like the disciples on the road to Emmaus, our hearts are surely lingering with what has happened during these Easter weeks. The Acts have refreshed our sense of the early Church, some organization of the community but also, the Spirit's building the community, sending missionary preachers to the Gentiles, and baptizing everyone, it seems. The weeks of the Easter Season are very exciting as we come to experience the Risen One and are taught the meaning of love through the Letters and the Gospel of John. There is true excitement during these Fifty Days and especially this week -- the anticipation of the Spirit coming to us, as Jesus promised.
We have just celebrated the Ascension, the event when "the Lord Jesus, after he spoke to them, was taken up into heaven, and took his seat at the right hand of God" (Mk 16). On the Ascension, the response for Psalm 47 was "God mounts his throne to shouts of joy: a blare of trumpets for the Lord." There is true excitement in those words and that image. On the other hand, I'm drawn to a quieter image that reflects the many times Jesus spoke of his love during his life, especially during his Passion, and also after he had Risen from the dead.
The image is an embrace.
That Ascension image is not a throne but an embrace between God and the Risen Jesus. In the center of that embrace is the Spirit….a fire, a heart? It speaks LOVE.
Jesus carries his flesh/us into the heart of God and they embrace the world
May the Spirit of Love fill our hearts
May we always live in the heart of God
-Sister Marian Baumler
Acts 10:25-26,34-35,44-48 Psalm 98: 1, 2-3, 3-4 I John 4:7-1 John 15:9-17
This Sunday's reading from Acts gives us an account of the Holy Spirit's outreach in and through the early disciples, in this case, through Peter. Peter has a knee jerk reaction when Cornelius the Gentile falls at his feet. Wanting to dismiss this gesture but, at the same time, open to its significance, Peter is led by the Spirit to a deeper experience of God's love for each and all. The last part of the reading describes a "second" Pentecost experience when the Holy Spirit comes upon those who are hearing the Word: Peter is challenged to expand his understanding of the unlimited boundaries of God's call and Cornelius and those in the Gentile community respond to God's life-transforming invitation in their baptism first in the Spirit and then in water.
Last Sunday's Gospel proclamation ends with the sentences: "If you remain in me and my words remain in you, ask for whatever you want and it will be done for you. By this is my Father glorified, that you bear much fruit and become my disciples." This Sunday's Gospel excerpt ends with "I…chose you to go and bear fruit that will remain, so that whatever you ask the Father in my name he may give you. This I command you: love one another."
We are beginning to understand anew that the "another" includes all of creation not just ourselves. The story is told of a child who comes running into the house and says to her mother: "Mom, they're killing all the flowers with the lawnmower." She holds in her hand a bunch of newly picked dandelions and finds it difficult to understand when her mother says "they do that because dandelions are weeds". Needless to say, the child does not accept the difference between flowers and dandelions just as Peter had to understand that Gentiles are not Jews but are God's beloved children.
As we observe Mothers' Day 2021, we are called to imagine and create ways of loving that may be difficult to imagine as expressions of love: recognizing the myth of human superiority over creation by trying to eradicate human abuse of the earth, acknowledging our racism and prejudices by righting wrongs and reverencing our family's rich diversity, wearing masks and being vaccinated for the protection and life of everyone regardless of political belief, seeing the diversity of religions as part of God's creativity and infinite love, etc. Why? Because we are God's daughters and sons. We may find our efforts pruned or trampled, accepted or questioned, but, in the end, our life's call is a genetic one: to love one another as God loves us. Actions speak louder than words.
-Sr. Mary Laura Lesniak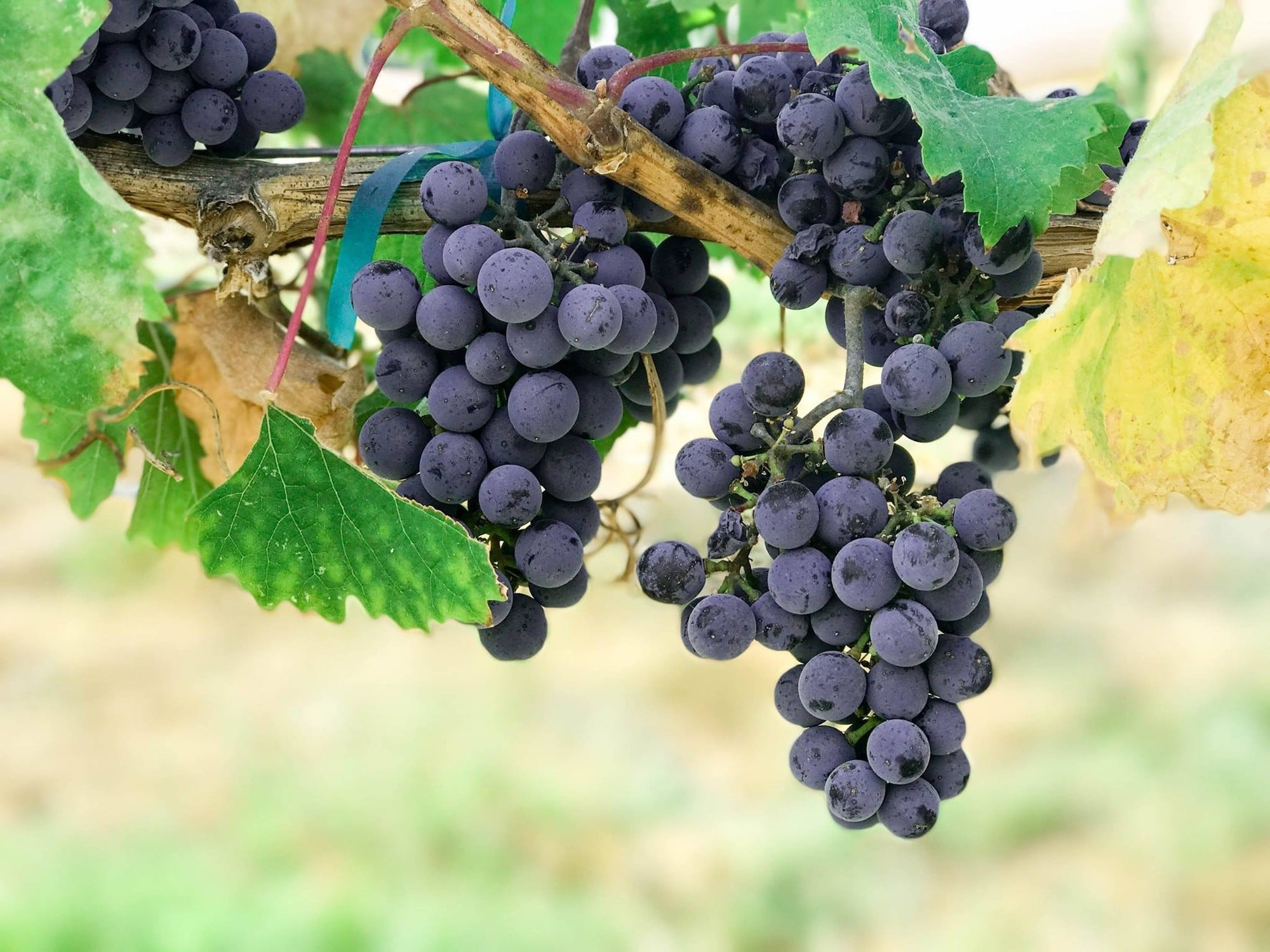 Acts 9:26-31
1 John 3:18-24
John 15:1-8
John's gospel is rich in telling us just how close Jesus is to us. "I am the Vine and you are the branches." And that he "remains" with us: "If you remain in me and my words remain in you, ask for whatever you want and it will be done for you." We could spend a lifetime contemplating this marvelous mystery, this gift to all humanity.
Ron Rolheiser, in his online November 17 Archives, says that, after a presentation that he gave about the afterlife, the following incident happened.
A woman approached me as I was leaving and told me that she had had this exact experience. (visiting heaven and returning) She had been clinically dead for some minutes and then revived through medical resuscitation. And, just like the experience of all the others in the literature around this issue, she too experienced a wonderful warmth, light, and welcome, and did not want to return to life here on earth. Inside of all of this warmth and love however what she remembers most and most wants to share with others is this: I learned that God is very close. We have no idea how close God is to us. God is closer to us than we ever imagine! Her experience has left her forever branded with a sense of God's warmth, love, and welcome, but what's left the deepest brand of all inside her is the sense of God's closeness.
Rolheiser goes on to say that the intimacy of this kind with each of the billions of people who have ever lived and those who are living today is unimaginable. To think that each of the hairs of our head are numbered? Impossible to imagine. To believe that we are the branches on Jesus the Vine? We must believe though we cannot fathom.
The challenge of the gospel is for US to remain in HIM. The other challenge is for us to let his WORDS remain in US.
Certainly, the second reading gives us a way for both and that is to live in love. Mother St. Teresa said, "Not all of us can do great things. But we can do small things with great love."
May God who is love guide us.
-Sister Ginny Vissing, Western Region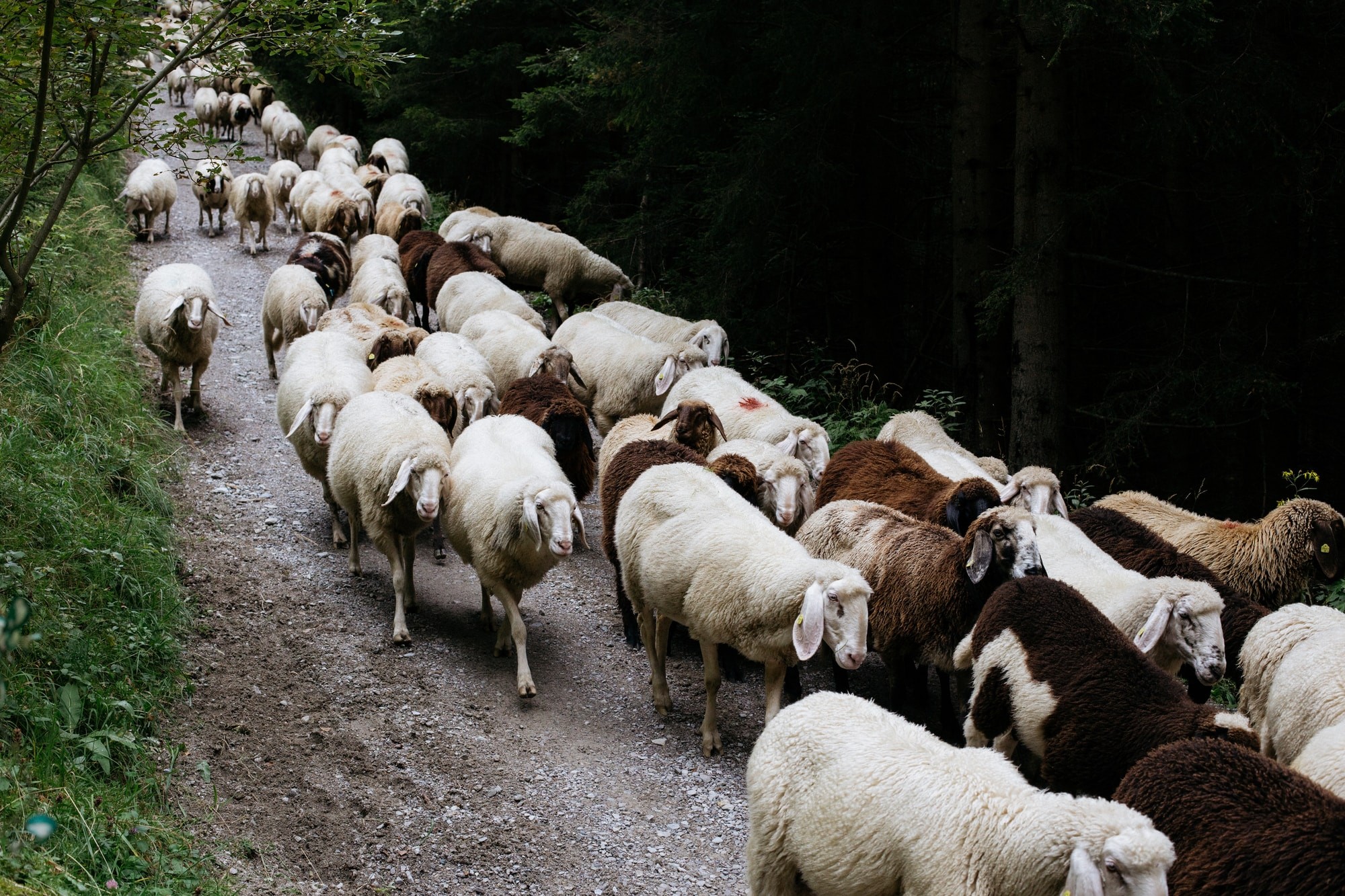 John 10: 11-18
In my reading of different commentaries for this particular gospel, I was struck with an image that Roland Faleys' book: 'Footprints on the Mountain' points out. He speaks of how words say a great deal and as an example uses the difference between 'shepherding' and 'herding':
"A flock is shepherded, while cattle are herded. Herding conjures us the images of coercion and restriction. But sheep are fragile and in the face of a threat, defenseless, so they need to be handled with care. The bible is strongly attached to the shepherd image because it's so rich in expressing love and concern."
Jesus invites all into his fold. No one is coerced. He walks before us, not behind, to lead the way for fullness of life here and in the hereafter.
We share an intimate relationship with the One who knows us and calls us my name. This relationship is based on faith and commitment.
Our Good Shepherd invites us too, to be shepherds. To live lives that are loving and caring, faithful and trustworthy, patient and understanding. Our relationships with others have at their root love. Like him we lay down our lives when we listen to another, when we sow seeds of unity and not discord, when we build each other up rather than tear down. In these and many other ways we image Him who shows us the way.
-
Sister Ann Marie
Two lines from the Scriptures this weekend seem particularly notable. A tragically poetic line from the Acts of the Apostles informs us that "the author of life you put to death". Then, in the Gospel passage, the risen Jesus asks, "Have you anything here to eat?" The Paschal Mystery unfolds in these passages with a human simplicity aimed at convincing those who might doubt the power of God.
Peter, boldly preaching to the people of Jerusalem, rightly notes that Jesus is the Author of Life. We embrace the belief that all things are created through him, with him and for him. The Incarnate Word of God, Jesus, was indeed put to death through ignorance and evil. Once death had been broken by his resurrection, Jesus seeks to convince his disciples of the reality of his new, glorified life. In addition to seeing, hearing and touching their risen Lord, they witness him eating a piece of baked fish. This simple demonstration of life and humanity is given to them, and to us, as proof that he is our Lord and our God!
God's power is increasingly revealed to us day by day during the Easter Season. Our Gospel passage this weekend concludes with the declaration that, "You are witnesses of these things." Our present day role is to believe in the Good News of God's reign and share it with others. The Holy Spirit is our guide to understanding how we are to live, move, and have our being in Jesus Christ our Savior. All glory be to God!
Alleluia, Alleluia, Alleluia!
-Sister Lori High
sisterloriusa@gmail.com
APRIL 11, 2021 DIVINE MERCY SUNDAY
Acts 4:32-35 ; 1John 5:1-6;  John 20:19-31
The image for this Sunday of Divine Mercy is when Jesus appeared to Saint Faustina in a vision, with his right hand raised in a blessing and his left touching his garment above his heart. Red and white rays emanate from his heart, symbolizing the blood and water that was poured out for our salvation and our sanctification. In April 30, 2000, Pope John Paul II canonized Saint Faustina.
In the Acts, we see the beginnings of the first Christian Community and how they were of one mind and one heart and shared everything in common. It reminds me, that in our constitution as Sisters of St. Mary we are to follow the image of the first community. " Life together expresses in a visible and stable manner the essential union among the sisters founded on their consecration to the Lord."
We, as Christians are called to service one another, to support and care for others in all circumstances.
There was a reporter who went to a tribe in the mountains of Africa. He wanted to play a game with some children. He put a basket of various fruits under a tree. He said to the children, the first one who gets to the tree gets the basket of fruit. The children took one another hands and began to run together to the tree. The reporter said why did you do that when one of you could win the basket of fruit. They said why would one person be happy and the rest sad, when all can be happy. Let us go forth and do likewise.
- Sr. Rose Ann
MARCH 28, 2021 PALM SUNDAY
Mk 11:1-10 Is 50:4-7 Phil 2:6-11 Mk 14:1 – 15:47
The four scripture passages for today's liturgy are so rich that each one deserves a long reflection. I will however focus on the 2 Gospel accounts. In the first we see a crowd of people full of joy and expectation. Yes, they want a king, but their kind of king: one who will come in glory, with power. They seem to be saying: "Come and reign over us – but do it our way…" When it becomes obvious that Jesus will not acquiesce, they want no part of him, and even prefer Barabbas. Jesus did come to be king, but he defined kingship a new way: in lowliness and self-sacrifice; in a readiness to suffer for those who are lost in order to draw them back to God. He preferred to come in meekness and not in a show of strength. Why this "way"? Because it's God's Way… It's always God's Way.
Mark's Passion account shows us Jesus' Way. He was not deterred by the Hosannas of the boisterous crowd, nor by the pain and suffering of his ultimate rejection. He had come to Jerusalem with a mission, and it mattered little to him whether others approved of it or not. Jesus never changed direction just to gain approval or to make things easier for himself. Nor did he waver as his closest friends refused to stand with him and ran for their lives.
We watch as Jesus is stripped of everything: not only of his garments, but of every form of human support. He is stripped even of the consoling sense of his Father's presence – and yet he presses on… Jesus hung there, suspended between heaven and earth, rejected by those he was sent to save, abandoned by all. Even creation seemed to understand the horror of the drama being played out. Finally, Jesus breathed his last and his body hung there, lifeless. Ironically, it was a pagan centurion who proclaimed in faith: "This man was truly the Son of God!" After the Sabbath, some of the women would attempt to anoint his body – but no one could have predicted how the Father of Jesus would respond to this self-offering of his beloved, obedient Son.
Today we begin the holiest week of the year. Our gospel ends with the death of Jesus, his removal from the cross and his burial. (Reflection on the resurrection is deferred until next Sunday.) We are asked to simply stand at the foot of the Cross and before the tomb, to contemplate the inexhaustible depths of this mystery. The liturgy stops the account here, at the edge of the abyss… There are no words for this moment. St. Paul proclaimed: "O death, where is your victory?
O death, where is your sting?" (1 Cor 15:55) God is victorious here, in spite of appearances.
Today, let us each take our place at the foot of the Cross, caught up in the realization of God's unwavering, limitless love for us. May we ask that the blood and water which flowed from Jesus' pierced side would flow over each of us and wash us, until only purified hearts remain: hearts on fire with Love; hearts ready to stoop low and sacrifice everything so that others may live.
Amen. Amen. Amen.
-Sr. Patrice Yarborough
On the previous Sundays of Lent, we have been reminded of God's covenant with his people, and Abraham's faithfulness to God by being willing to sacrifice his only son. We have seen Jesus portrayed as the power and wisdom of God; and we have been reminded of the forgiveness of a God who will pardon sinners and lift up those who are faithful. And now on this 5th Sunday, we get more serious about what is required from us. It will be more than alms, prayer, fasting and repentance.
There is going to be a new covenant, not like the previous one when God led the Israelites out of Egypt. That time, they broke the covenant with God. This time God will place his law within us and write it upon our hearts. The translation of that line in the Jerusalem Bible is especially powerful because it reads, "Within them I shall plant my law, writing it on their hearts." What is planted has the potential for growth, it can become transformative.
The Israelites thought of the whole human being and personality when they used the word "heart." The heart was the center and core which makes and identifies each person. To have the covenant planted at the very core of the human person, written on the heart, was to expect that it would be cultivated and nourished so that covenant love, "hesed", would grow. A people so imbued, so filled with covenant love, would surely bring forth the kingdom of God.
But the law of God will need to be planted in a clean heart. We can say with the psalmist, "A clean heart create for me, O God, and a steadfast spirit renew within me."
Creating a clean heart within us is certainly not the work of God alone. This should cause us pause. What else do we have written on our hearts? In what ways can we, must we, cleanse our hearts to enable the law of the Lord to take root and grow? This is our task during this latter part of Lent. "Now is the time of judgment," according to the gospel. Will God's name be glorified through us?
-Regina Murphy, SSMN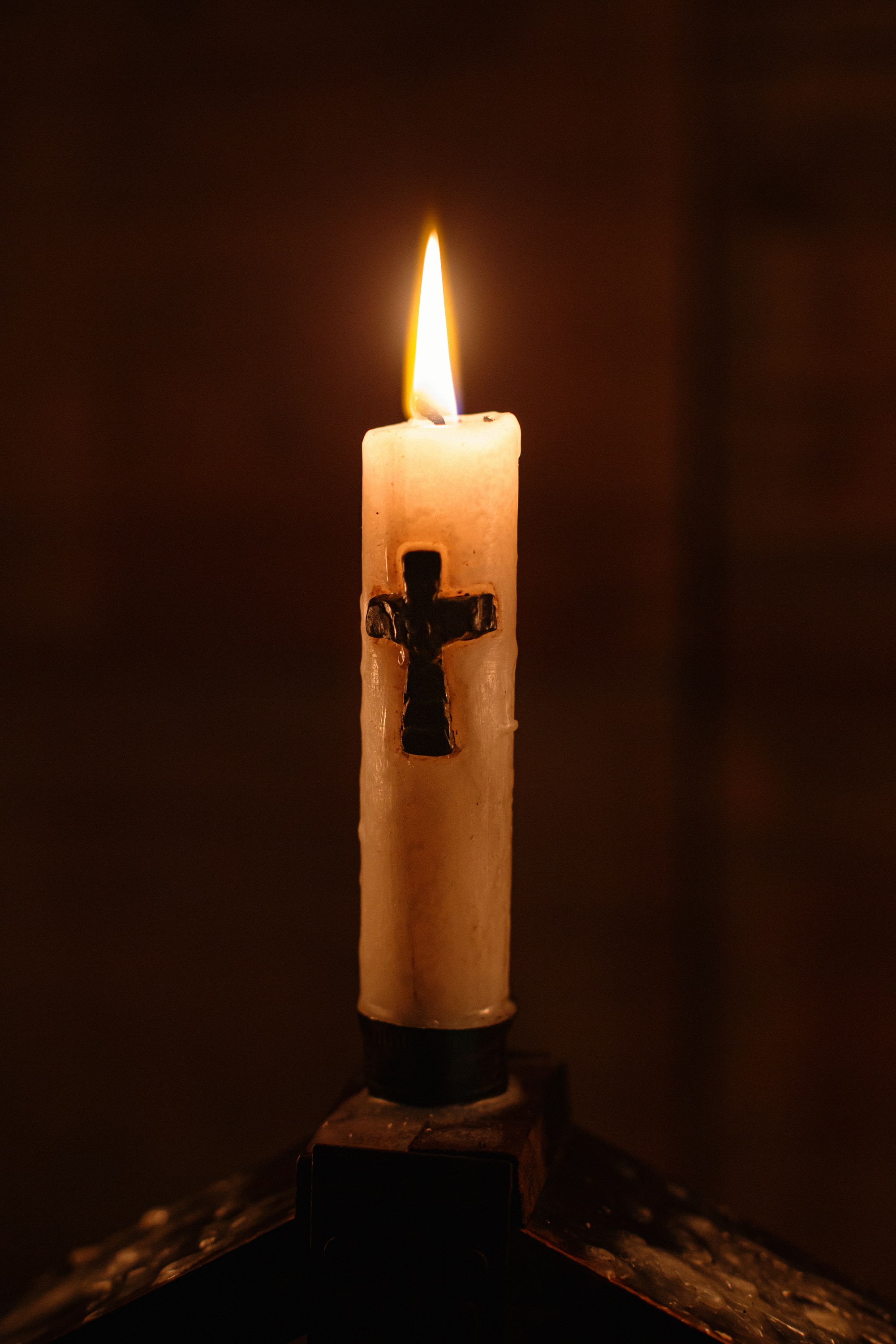 We are in the middle of the Holy Season of Lent (B is one of three annual cycles), a season that is so rich, that starting with the Third Sunday of Lent, last week, we have two liturgies available each Sunday. Why? ….because the Sacraments of Initiation will be celebrated at the Easter Vigil, our most Sacred Night. Throughout the world, there are adults known as Catechumens, who have been longing for and preparing for Baptism and Confirmation, and to receive the Body and Blood of the Lord for the first time. This is our most Holy Night.
Most of us have experienced darkness turning into light; the presence of the Paschal candle which is blessed at the Easter Vigil. If you've been at the Vigil, you remember hearing the history of God's fidelity to us. We celebrate at the Vigil at which the new Fire is kindled atop the Paschal Candle. There will be lots of Baptismal water, lots of light, lots of incense and lots of bells.
The Paschal Candle will be with us in the sanctuary during the Paschal (Easter) season and for the year to come, at every Baptism, every funeral… Our life together as a sacramental community begins anew at the Vigil….in every Catholic community throughout the world from the smallest church to the mighty bells of St. Peter's.
As we prepare for the Triduum during these last weeks of Lent, the Sunday readings prepare us for the great holy days, culminating in the feast of Easter.
May I suggest that each of us take time during these last days of Lent to spend some silent time with the very rich readings the Church offers us… linger with what draws you.
(below are some texts…if you have a missalette you can find more)
March 7 Ex 17.3-7 Psalm 95 John 4. 5-42
March 14 2Chron 36. 14-23 Eph 2.4-10 John 3. 14-21
March 14 1 Sam 16. 1-13 Eph 5. 8-14 John 9 1-41
March 21 Jer 31. 31-34 John 12. 20-33
March 21 Ezek 37. 12-14 Rom 8.8-11 John 11. 1-45
-Sister Marian Baumler
Each of us is unique! We are, each of us, special in our own way! Hopefully this is not news to anyone, but it can explain a lot about how confusing life can be for us. So often we cannot understand why someone does the things they do. We are confused because their way is definitely not the way we would live or handle things! Imagine this, though—they are probably thinking the same thing about you! Aren't we a funny species?
In today's first reading it is Isaac's good fortune that Abraham is attentive to God's second message. Whether the first message from God was simply misunderstood by Abraham or it was a fidelity test for him, Abraham tried his best to remain open to God's will. He had to change course in the midst of his actions and he was willing to do so.
The few lines of the letter to the Romans that are provided this weekend are an adamant plea for us to recognize the Almighty nature of God. While others might question or condemn us, God will always be for us. The "us" here means not only "me" as an individual, but equally means everyone as in humanity. It seems a clear indication, if we are to believe in God's love for everyone, that we need to be more forgiving and more accepting of one another.
The Gospel of the Transfiguration exposes our limited human capacity to understand events while highlighting the ease with which Jesus moves between the heavenly and the earthly. Our spiritual lives are certainly much more in tune with the disciples of this account. When we are terrified and questioning, it is comforting to know our call is to listen to the Beloved Son.
May our Lenten journey continue to lead us toward the things of heaven: peace, unity, mercy and love.
-Sister Lori High
sisterloriusa@gmail.com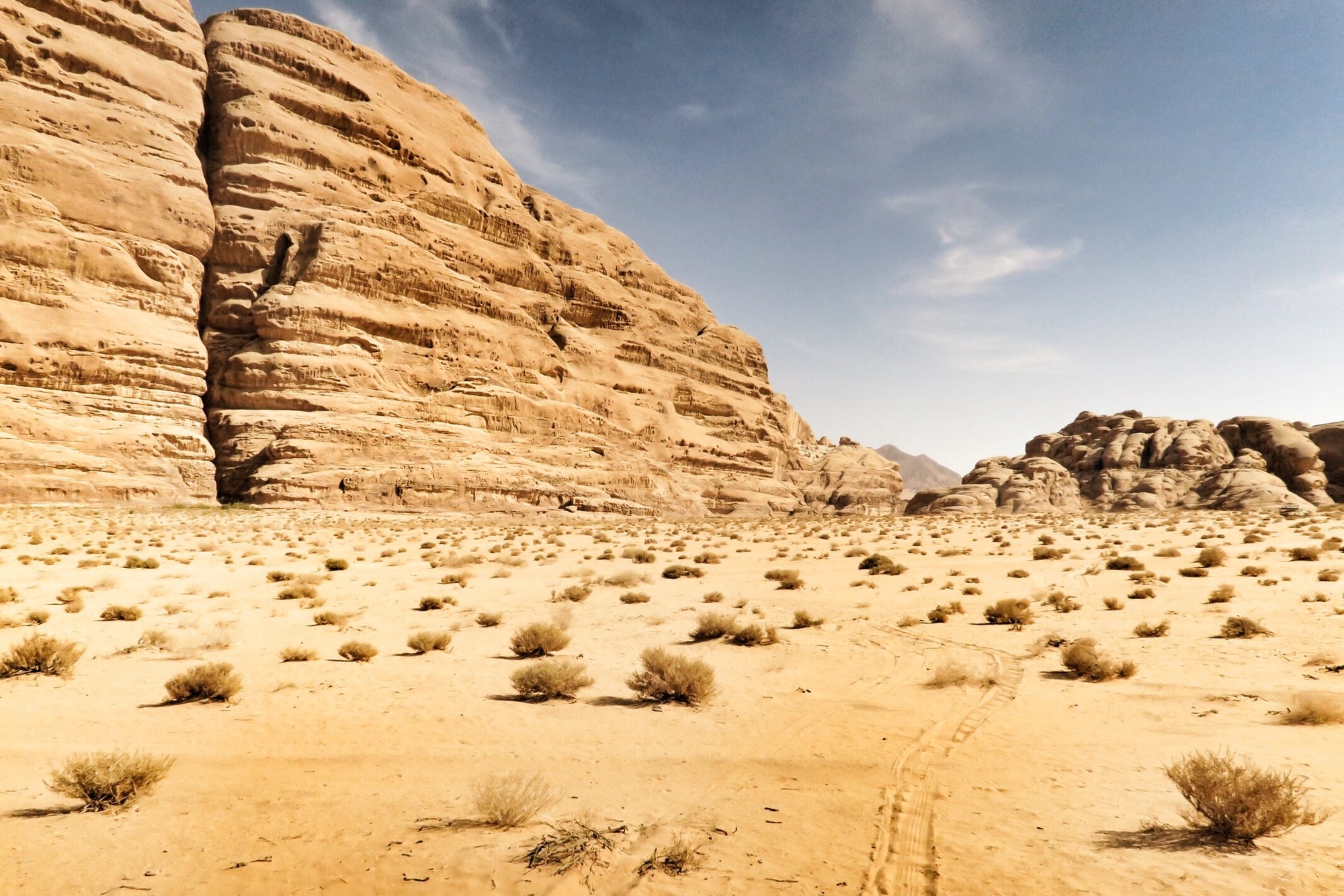 Mark 1: 12-15
As a teacher, I always looked forward in Lent to putting up on our bulletin board the phrase: 'Lent is the Church's 'Springtime'. This selection was accompanied by multiple pictures of spring, leading to lively discussions and relating it all to our Lenten journey. It seemed to me a more positive and hopeful approach to this special season and what truly could be possible for each of us if we were willing to die a little to self.
The gospel for today appears to be brief and simple but it's challenging. Just as the Spirit drove Jesus into that desert where he had to make choices and die to self so too are we driven into our own desert experiences constantly having to choose good over evil. The issue isn't temptation; it's fidelity. There is always a choice to be made in temptation; a choice that could bring growth and strengthen a relationship. Lent is our time to measure the extent to which our words and deeds conform to the gospel.
Now too is the time when the whole church joins in a conversion process with our brothers and sisters to be baptized or make their profession of faith that leads to full communion with the Catholic Church. And so it's a conversion journey for all of us. We have this special time set aside to reflect on our 'yes' to God, to ask for that inner strength to continue to be faithful and to live the gospel with deeper conviction and insight. May the church's 'Springtime' burst open a newness of life for each of us.
-Sister Ann Marie Grasso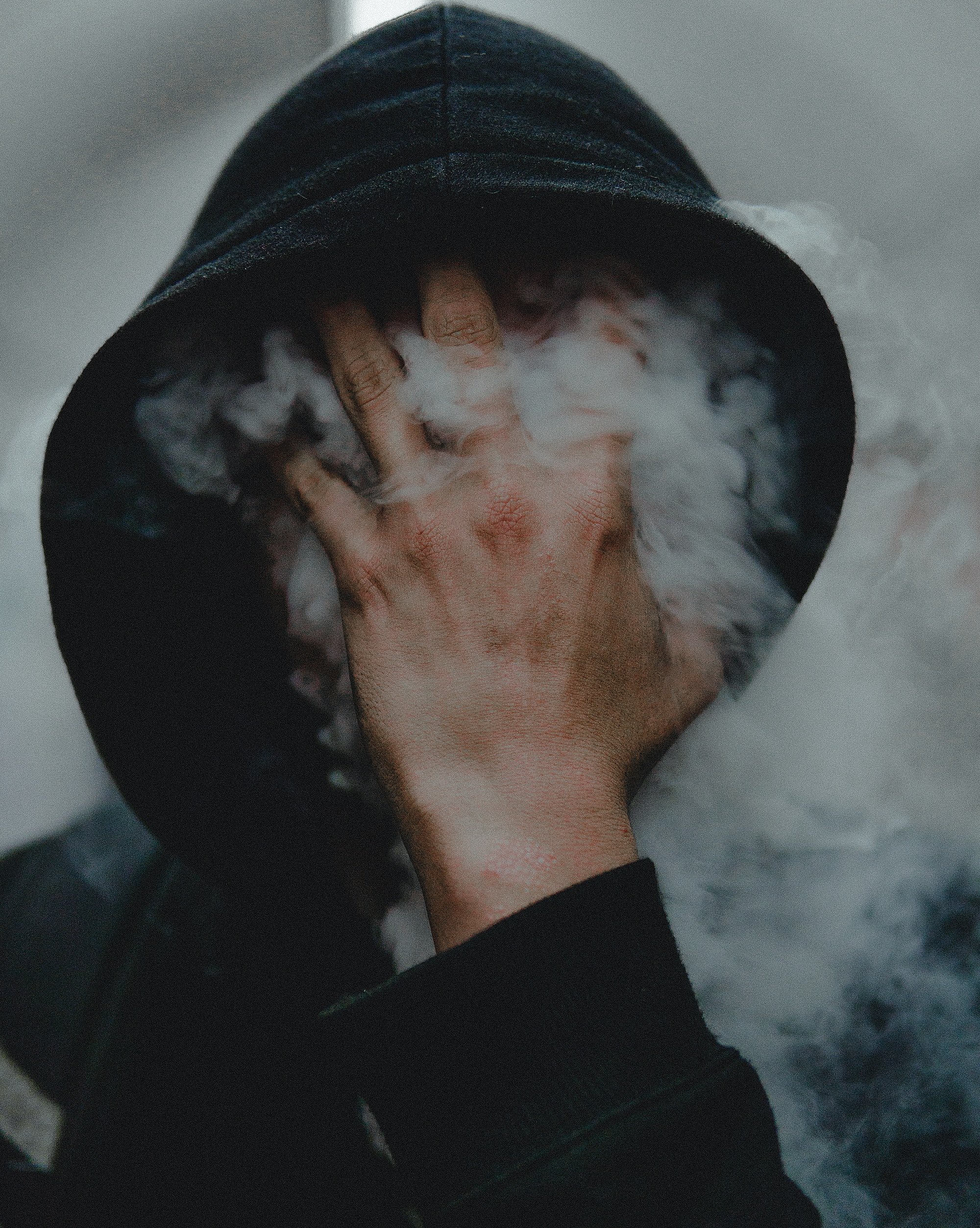 SIXTH SUNDAY IN ORDINARY TIME
Leviticus 13:1-2, 44-46 1 Corinthians 10:31-11:1 Mark1:40-45
The first and third readings today have the same theme, namely leprosy.
In Leviticus, the laws are spelled out: The leper first had to go to Aaron, a priest, or a descendant of Aaron. Then if the priest declared him unclean, he had to keep his head bare, rend his garments, muffle his beard, and cry out 'unclean, unclean'. Lastly, he had to live somewhere else. Truly the laws were very strict in those days.
In the Gospel, Jesus healed a leper. The leper must have taken a risk to leave his dwelling place. Jesus also took a risk to heal him, but it's the true meaning of what compassion and love is all about for Jesus.
I had the opportunity to visit a leper colony in the Dominican Republic many years ago and to tell you the truth I wasn't nervous about getting the disease but about what I would say. My experience was super great. I walked to one small house where it was dark as the light hurt their eyes and I encountered a man who was deformed by leprosy. His fingers were gone and his face was somewhat deformed. He seemed so happy to talk to me that we had a wonderful conversation about his family.
In 1998, Hurricane George devasted the place. The people were OK but had to be transported to another place. Many families came to get their relatives and to my relief the gentleman I visited had a family to help him.
I realized as St. Paul expresses in his first letter to the Corinthians: "Whatever you do, do everything for the glory of God. Be imitators of me, as I am of Christ".
It is Valentine's Day, so let us truly try to love one another without looking at exterior features but with the heart of Christ.
Lent begins this Wednesday so maybe we can be more compassionate in accepting every person as she or he is, and not judging someone by their appearance.
A great prophet has arisen in our midst. God has visited his people.
-Sr. Rose Ann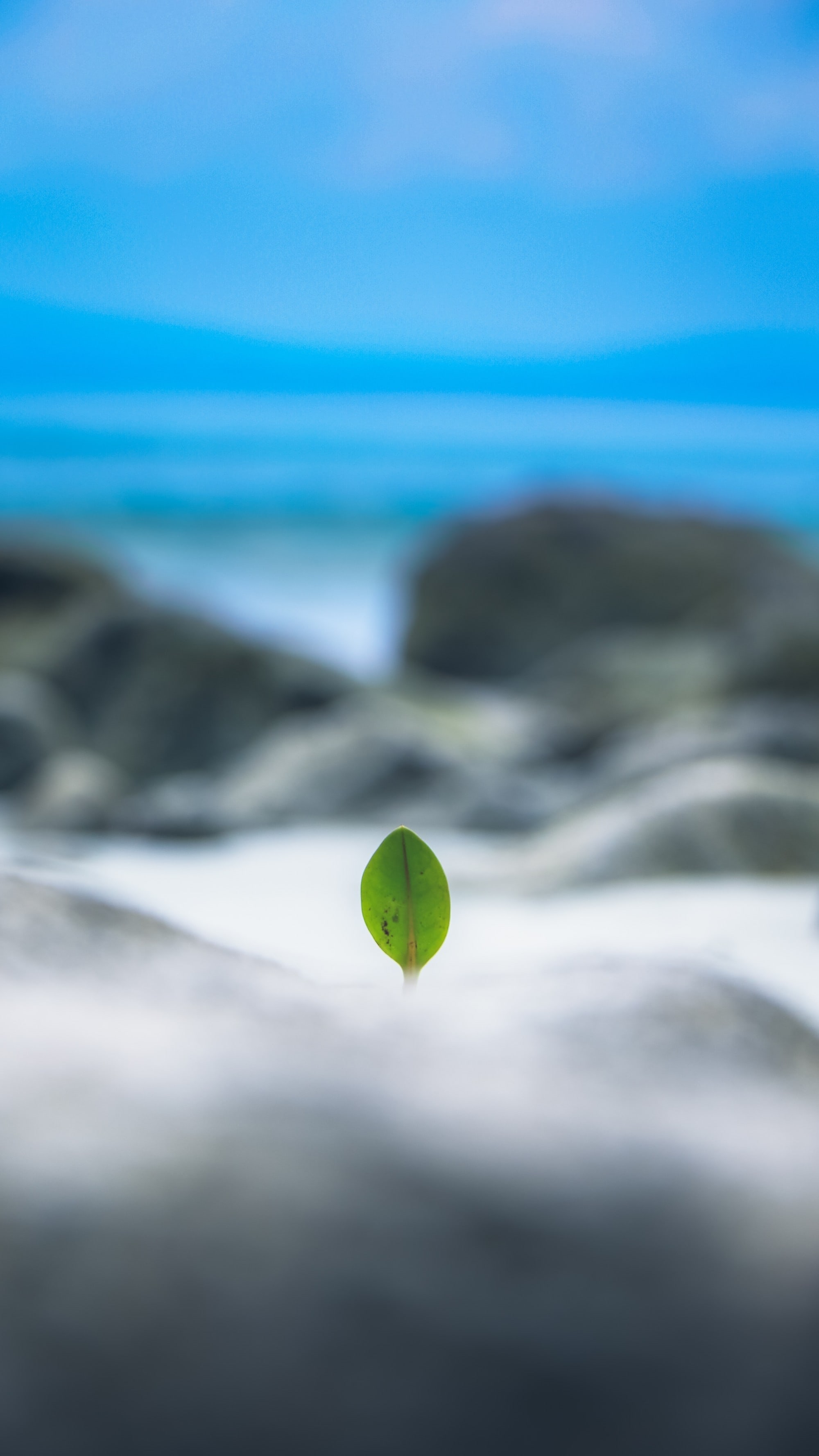 FIFTH SUNDAY IN ORDINARY TIME
Job 7:1-4, 6-7, I Corinthians 9:16-19, 22-23, Mark 1:29-39
The readings offered us in this Sunday's liturgy evoked in me some of the emotions most of us, Americans, have had over the last months. Since March we have continually listened to the news of the Covid-19 pandemic ravaging our world. And over these months we have come to realize, and shamefully acknowledge, the blatant racism that still exists in our country. Our contested election only wedged a deeper divide within the country. And when we thought we had seen and felt it all, January 6th and the insurrection of our capitol entered our psyche and hearts shaking our own and world-wide confidence in democracy. Job gives voice to our feelings: "So I have been assigned months of misery, and troubled nights have been allotted to me..I shall not see happiness again." (Job 7:2)
Throughout these months the psalms of our daily liturgy offered us hope. Likewise today's responsorial Psalm 147 calls us to know in whom our confidence and strength abide. "The Lord rebuilds Jerusalem..He heals the brokenhearted and binds up their wounds.."
A gnawing fear for the inauguration filtered its way into our hearts as we watched the barriers to our capitol mount while our National Guard slept, day and night, on the floors of the capitol building. Would our new president and vice-president be able to be sworn in without disturbance and more chaos?
As in today's Gospel with the healing of Peter's mother-in-law, and the many others cured from diseases, goodness emerged in an unexpected way. The events of January 20, 2021 were marked by joy, hope, beauty, music, poetry, culture, and perhaps deepest of all, a sigh of relief. Peter's mother-in-law, no name given, was set free. Were we not also set free as we rejoiced in the peaceful transition of leadership? In each of his healings Jesus delivers people, restores them to community and speaks truth to power.
Throughout the Gospel of Mark we witness Divine Generosity and in Jesus experience the sheer goodness and gratuitousness of God. Jesus, the itinerant preacher, healer and exorcist, is a man with purpose. His compassion and outreach to the sick and suffering are signs of the kingdom of God.
Is it foolish or too political that in the empathy, goodness and hopes expressed by Joe Biden we might see something of God's kingdom once again in our country: Health Care, Immigration, Climate change, collaboration with other world leaders…
At evening's end of the Inaugural celebrations, Lin Manuel Miranda, the star and creator of the Broadway play 'Hamilton', read from one of President Biden's favorite poems, "The Cure of Troy" by Irish poet Seamus Heaney. I quote a few lines. Prayerfully, let us discern if it calls us to the same hope, promise and mission that following Jesus invites.
History says, Don't hope
On this side of the grave..
But then, once in a lifetime
The longed-for tidal wave
Of justice can rise up,
And hope and history rhyme.
So hope for a great sea-change
On the far side of revenge,
Believe that a further shore
Is reachable from here.
Believe in miracles
And cures and healing wells.
If there's fire on the mountain
Or lightning and storm
And a god speaks from the sky
That means someone is hearing
The outcry and the birth-cry
Of new life at its term.
It means once in a lifetime
That justice can rise up
And hope and history rhyme.
Treat yourself to a read of the whole poem.
-Sr. Maureen Quinn
FOURTH SUNDAY IN ORDINARY TIME
Mark 1:21-28 If today you hear his voice, harden not your hearts. (Ps. 95) Todays psalm response evokes some Hebrew history. During their wanderings in the desert following their great escape from Egypt, the Hebrews were shepherded by God through Moses. When they grumbled, God heard and responded to meet their needs. This psalm response hearkens to a time when, despite all the interventions on their behalf by God, the Hebrews hardened their hearts against God.
The fickleness of human nature arises again in the Gospel passage for today. (Mark 1:21-28) The people express amazement and astonishment at the teaching of Jesus that they describe as having authority. Authority is the right and power to command. We know Jesus has this, thanks to centuries of developed faith. These Jewish faithful in the synagogue on the Sabbath day get to experience the authority of Jesus without the benefit of Christian faith. Of course, they question, "What is this?" They realize that Jesus is not like the scribes but they are at a loss to understand God's presence in their midst. We know some will harden their hearts while others will leave all and follow Jesus.
The way to know Jesus is to be attentive to the spiritual realm, which is the realm of God. The Gospel clearly speaks of an evil spirit recognizing Jesus for who he truly is: The Holy One of God. Our modern. technological minds tend to dismiss the reality of the spiritual realm. It is an area where we moderns often harden our hearts. Perhaps it would do us well to nurture our inner curiosity about the spiritual realm and soften our hearts to its reality.
-Sister Lori High
sisterloriusa@gmail.com
THIRD SUNDAY IN ORDINARY TIME
Gospel of Mark 1:14-20
Jesus appears on the scene like a second John the Baptist, with a message just like John's: the kingdom of God is at hand! Repent! One prophet follows another. John is imprisoned for speaking the truth and Jesus, THE TRUTH ("I am the way, the truth and the life") is about to begin his mission.
In this gospel Jesus calls. He calls out an invitation to simple people, fishermen, men who might easily be ignored by others. But Jesus SEES them. The gospel tells us that as he was walking by the Sea of Galilee, Jesus SAW Simon and Andrew and James and John. What does it mean to be seen by Jesus? The gaze of Jesus was like a magnet. it drew people to him and he promptly drew them to his mission.
There is such mystery involved in this gospel. Jesus calls men who don't really know him, or if they knew of him, they certainly must have found him compelling enough to leave everything and follow him. Who among us would have so willingly left everything without knowing the details and without asking a million questions first? What happened in this gospel can only be explained in one way. The call of God is a powerful force that can't be explained. It can only be heard and acted on in faith. It's yes or no and there's no in between.
"The Galilee Song" by Fr. Frank Anderson captures something of the mystery and beauty of the compelling call of Jesus in the refrain which we could imagine the disciples singing if this gospel were a musical:
"So I leave my boats behind. Leave them on familiar shores. Set my heart upon the deep. Follow you again my Lord."
COME. FOLLOW. LEFT. Let's remember these words from the gospel. Let's hear them in our hearts and lives. They are Jesus' invitation to us, also.
-Sr. Patricia Brady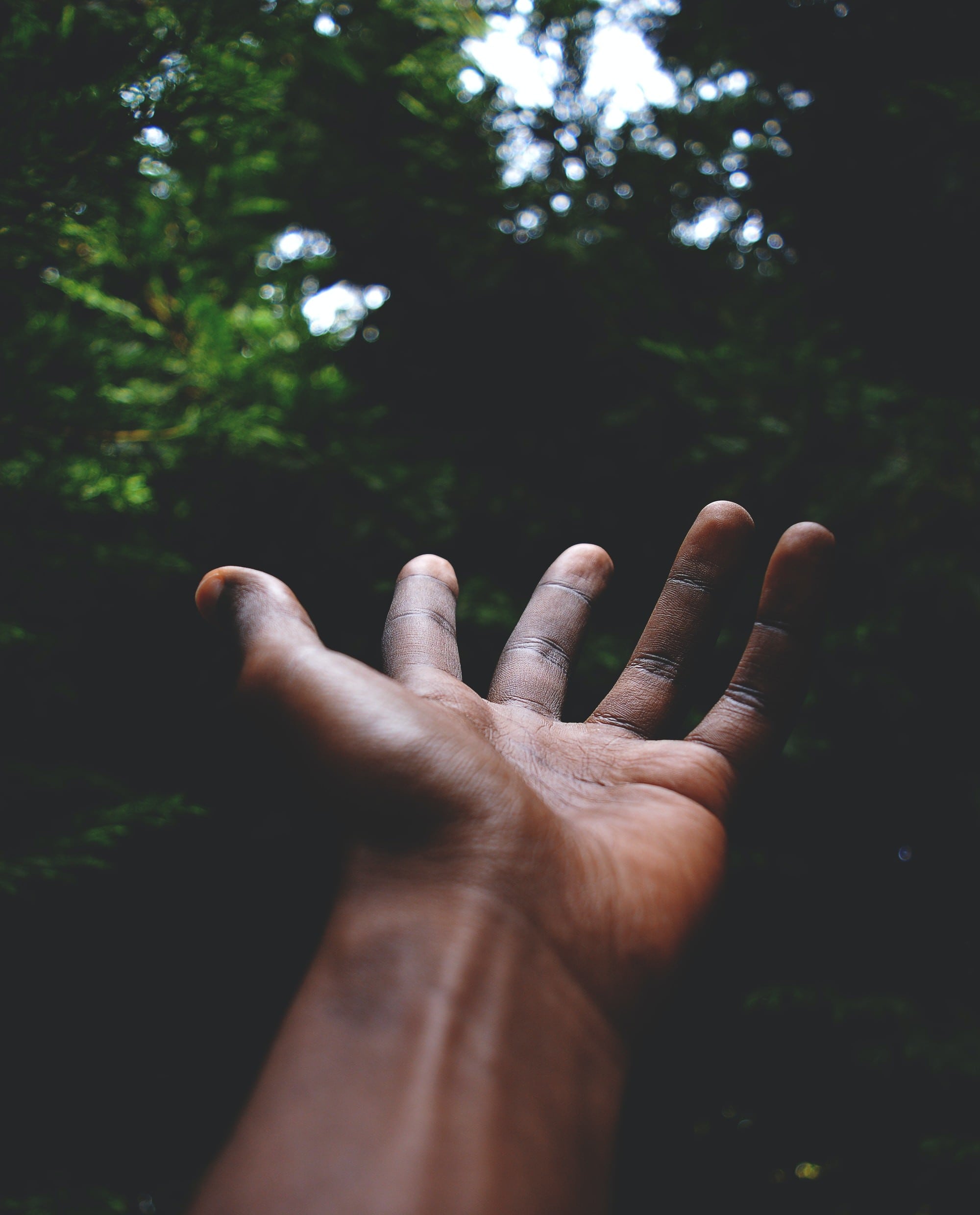 SECOND SUNDAY IN ORDINARY TIME
Gospel 1: 35-42
Whenever I read this particular gospel, the part of the scene that especially stays with me is that of Andrew bringing his brother Simon to Jesus. Hasn't that happened to us in so many precious ways? Perhaps today would be beneficial to take time 'remembering' and giving thanks for all the people in our own lives who have 'brought us to Jesus' in one way or another, starting with our parents at that sacred baptismal font.
Of course, 'bringing someone to Jesus' is just the beginning of ones' life journey. The many verbs in this particular text help us understand what must come next: follow, come, see, stay, seek. All of these implying the need to respond. And how does the call come to us? Through a voice in the night (first reading), through the guidance of others (first reading and gospel), through a personal encounter with Jesus (gospel). Through all these ways we come to know who Jesus is and are drawn to choose to give our heart, our fidelity, our all.
Daily Christ-like living is the tangible way we say yes and respond to the call of committing ourselves to bringing another to see the face of Jesus. Do we act with patience, compassion, willingness to forgive, generosity toward others? Each day we have opportunities to become Christ present in this world. Most likely you know the expression: 'the only bible some people will ever read is you'. What an awesome responsibility and at the same time graced privilege. We pray today that others may see in us a reflection of the One who is inviting them to a relationship with Him; and like Andrew may we not hesitate to help another take that first step.
- Sister Ann Marie Grasso
Is 42: 1-4, 6-7 Acts 10: 34-38 Mk 1: 7-10
With today's celebration of the Baptism of Jesus, we end the Christmas Season. John the Baptist was called to "Prepare the way" for the Promised One by "preparing a people fit for the Lord" (Lk 1:16-17) – and he did this by preaching conversion and baptism with water. When Jesus approached him, the Prophet John immediately understood who Jesus was meant to be in the history of God's Chosen People. John the Evangelist tells us that the Baptist recognized Jesus as "the Lamb of God that takes away the sins of the world" (Jn 1:29) – highly charged terminology to use to describe Jesus' mission. Even though John objected, he later baptized Jesus, and as Jesus rose out of the waters, a Voice spoke from the heavens: "You are my beloved Son; with you I am well pleased" (Mk 1:11).
This may seem a bit premature (Jesus hadn't done anything yet!) But in fact, he had. Jesus had stepped out of the oblivion of his earlier "hidden" life, and now both his identity and his mission were proclaimed. Jesus was, in a sense, now publicly embracing both. So yes: Jesus' heavenly Father was very well pleased, and he announced it the world…
What could perhaps seem barely significant (one baptism among many performed by John), is in fact a giant leap forward in the realization of God's Plan for our salvation. Jesus, in allowing himself to be baptized, thus assumes the role of God's Lamb, and he does so in order to "fulfill all righteousness" (Mt 3:15). While only the Baptist seemed to recognize the full prophetic meaning of what was happening, the time had come for God to fulfill the Promise made to Adam and Eve. The time of fulfillment had indeed arrived!
Jesus freely accepted his Father's invitation to be the Lamb who would be slain for us. In the waters of our own Baptism, each of us is washed in the blood of Jesus the Lamb and marked with the Sign of his Cross. An important change happens in Baptism, and we are then called to live as though it means something to us…
We are called to undertake a personal journey with Jesus, and to learn from him how we are to live out our own mission. We're not meant to just imitate Jesus. No – now, because of our Baptism, we are one with him, and we are to live as he lived, even in the ordinariness of our daily lives. We are called to renounce whatever separates us from him, whatever weakens our fidelity to him, and whatever prevents us from keeping our eyes and our hearts focused on him. We are to become what we already are: beloved Daughters and Sons of a Father who never ceases to be pleased, regardless of the number of times we might stumble and fall. Jesus' Father is our Father, and when our Father looks at us, he sees only "Corpus Christi" – he sees only his eternally Beloved Son, with whom he is ever pleased… In this Ordinary Season, it's time for each of us to surrender to our extraordinary calling…
-Sr. Patrice Yarborough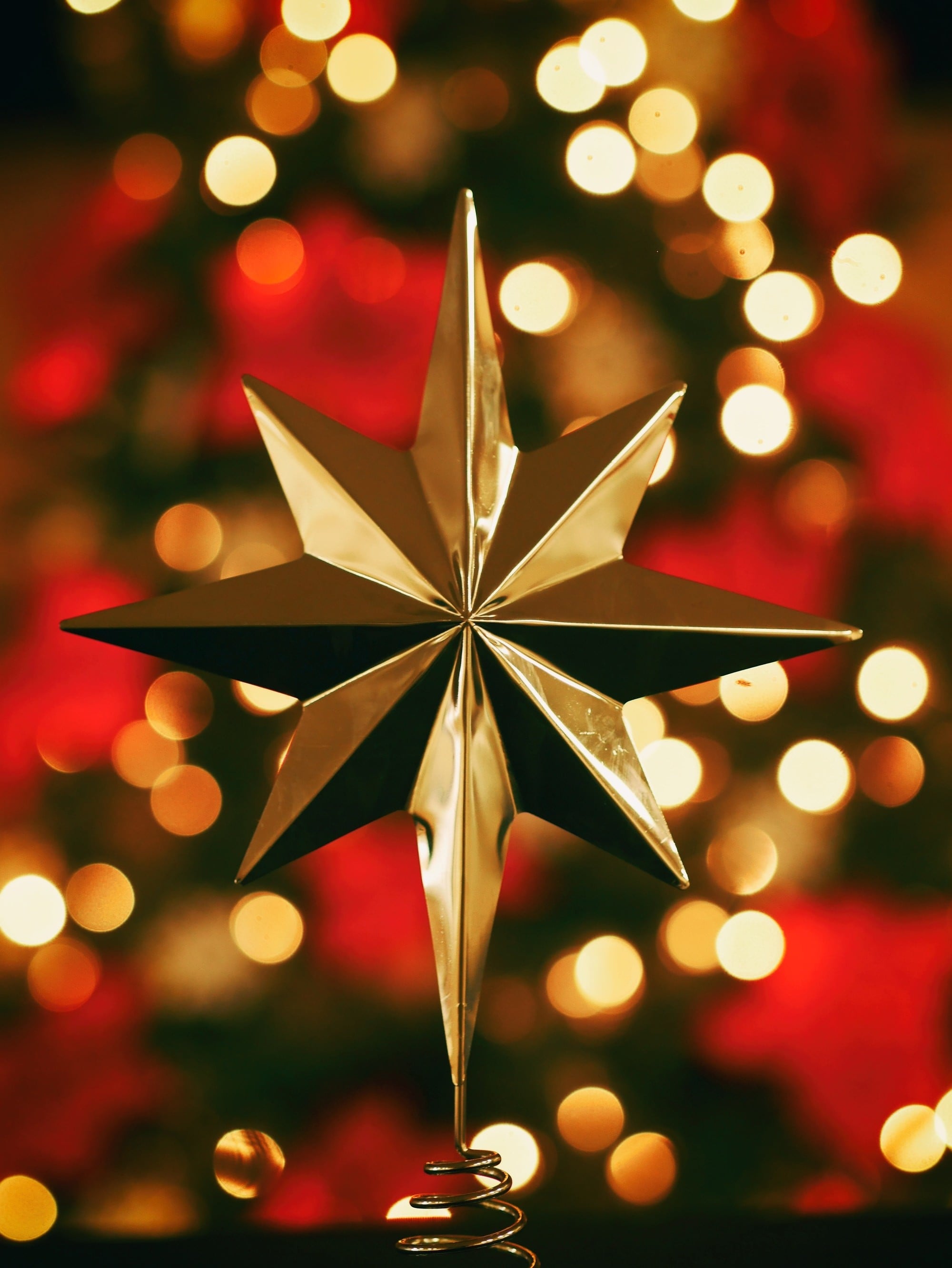 Isaiah 60: 1-6 Ephesians 3: 2-3a, 5-6 Matthew 2: 1-12
I begin my reflection with this passage from
The Eternal Year
by Karl Rahner, SJ.
"They travel over tortuous paths. They marched on and on. The way was long. Their feet were tired. Their hearts were heavy and vexed. But they carry on. The Star is there and it shines."
The Feast of Epiphany is truly a manifestation. In the first reading from Isaiah, non-Jews bring gifts in homage to the God of Israel. This is good news. The light of God has come. God's glory becomes visible to people from every nation. God's light is being manifested for all the nations to acknowledge, enjoy and walk in the light.. "Rise up in splendor Jerusalem."
What a wonderful image this is! Non-Jews from Midian, Ephah and Sheba bring gifts of gold and frankincense in homage to the God of Israel. This is again echoed in the Responsorial Psalm,
"Lord every nation on earth will adore you".
In the Gospel reading we hear about the Magi and Herod's reaction. We are told that Herod was troubled. The Magi were on a journey. They went forth from their homeland to follow a Star. We have come to know it as the Star of Bethlehem. For some it was the Star in the East on Christmas morn. Let's ponder anew these questions. Who were these Magi? How many were they? What were their names? From where did they come? Were they seekers of God? Led by the Star the Magi the Magi struggled through deserts until they found the child and could worship him as the Savior and King. They are summoned to look beyond their darkness into the light. The Feast of Epiphany, the manifestation of the Lord is the proclamation and manifestation of Jesus Christ the Savior of the world.
With a bold and renewed faith and trust, we can step forth on our adventurous journey and announce with great joy that Jesus Christ is the light of the world. The Star is there and it still shines even in this time of COVID-19. In the end, the Magi outwitted Herod. They went home by another route. We too may have to take another route to proclaim the Gospel message. Each one of us has a Star leading us. Stay awake. Be attentive. Be curious. Stay hopeful and keep the light of faith burning. We give the gift of LOVE.
"In the forty-second year of the reign of Caesar Octavian Augustus, the whole world being at peace, Jesus Christ, eternal God and Son of the eternal Father was born of the Virgin Mary in Bethlehem of Judea."
The paths from east, north, south and west, from morning to evening lead on and on, Take up the journey. The Star still shines. Blessed Feast of the Epiphany.
-Sister Roberta Fulton
Sirach 3: 2-14 or Genesis 15: 1-6, 21:1-3 Psalm 128: 1-5 or Psalm 105: 1-8
Colossians 3:12-21 or Hebrews 11:8-19 Luke 2:22-40
A man, a woman, in Israel doing what is expected. They traveled to Bethlehem to be inscribed according to the Law. There the woman gave birth to a child. Then they went to Nazareth to be at home. Now after forty days they go up to Jerusalem to present the child to God, to present God's Child. This is no ordinary visit to Jerusalem.
The Scripture passages suggested for today (Sirach and Colossians) suggest that in the ordinary relationships of life, parent and child, parents and children, one person to another, God's love is made visible. Created in God's image and likeness, we are called—expected—to live and to do what members of God's family live and do in loving, forgiving relationships.
The alternate Scripture passages for today (Genesis and Hebrews) stress the abundant generosity of God in creating an heir for Abraham and Sarah, an ancestor for Jesus, son of Abraham. These excerpts of the Word of God also make clear that God's generous gifts can only be incarnated where there is profound faith and trust in God lived out in our actions.
A man, a woman, in Israel doing what is expected, come in their faith-filled simplicity to present the Child to God in the Temple. There they meet a man and a woman who have spent their lives waiting on God. Along with all the faithful women and men of Israel of generations past, they live to praise God who is now breaking into their world in an unimagined way. God's active presence in their lives and ours, now is here, now is here. God calls us to live as family.
Ever wanting to be reassured over and over again of God's love and presence in our midst, we wait for healing of mind and spirit even as we work for a Covid vaccine; we wait for governments to respond to our requests for permission for our sisters and brothers to leave refugee camps in Lesbos, Mexico or Paris; we wait as we work actively for an end to racial discrimination and violence; we wait as we reach out to loved ones separated by our betrayal, anger, or estrangement; we wait and work for the peace that only our God can give.
And so, a man, a woman, a child remind us of God's faithful love and our call to recognize our God in each and every person and event. A man, a woman, a child, wherever we are, living what is expected of people of faith. We are called to be family, a holy family, God's universal family.
-Sr. Mary Laura Lesniak